25 Years Later, the Greatest Disaster Epic of All Time is Getting a Huge Upgrade
Your heart can now go on in glorious 4K.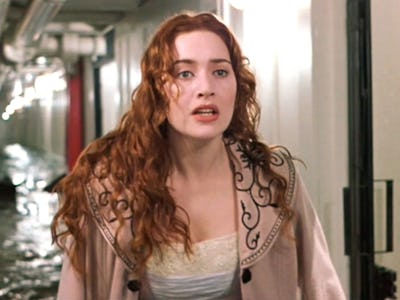 Paramount Pictures
James Cameron is a master of visual innovation. Whether it's melty CGI in Terminator 2 or the lush forests of Avatar's Pandora, he's probably the first filmmaker you think of when discussing cutting-edge special effects.
Cameron is a sci-fi legend, but it's a historical epic that cemented his legacy: Titanic. The massive blockbuster broke box office records and took home a slew of Oscars, then had a second life as a home video staple thanks to a two-VHS set that lived in basement entertainment centers everywhere.
Now, Titanic is getting a big update for the modern era: a 4K Ultra HD Blu-Ray release, which includes a 4K cut and over five hours of special features. The $37.99 edition is available for preorder, and comes out on December 5, 2023.
If you're a Titanic superfan, there's an even more exciting release slated for the same day: a Collector's Edition of the 4K Blu-Ray, which contains the two discs in the standard release plus a coffee table book, schematics of the Titanic, replica props, and even sheet music for "My Heart Will Go On." This edition, also available for preorder, will set you back $153.99.
These releases mark the first time Titanic, which is still #4 on the all-time box-office chart, has been released in 4K. The movie recently celebrated its 25th anniversary and had a 3D 4K theatrical re-release, so a 4K home video release isn't a huge surprise, but it's still great to see physical media get such robust support. James Cameron reportedly has final approval on all home video releases, so you can watch this knowing it's got his seal of approval.
With such an illustrious legacy, this release is a must-have for collectors. Sure, you may not need over 1,000 copies like VHS collector and loyalist titanicfan97, but with the amount of effort (and money) James Cameron put into Titanic's practical and special effects, any film buff will want to see it in the highest quality possible.
Titanic in 4K Ultra HD is now available for preorder.