Star Wars Writer Reveals a Surprising Change to Villain Canon
Timothy Zahn has thoughts on a mysterious Ahsoka character.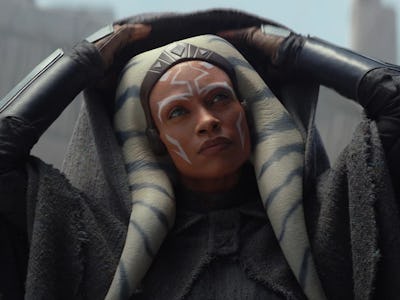 Lucasfilm
Timothy Zahn is the grandfather of our current Star Wars TV universe. Though many see Dave Filoni as the mastermind, Filoni was greatly influenced by the novels of Timothy Zahn, and that influence was only made more obvious when Zahn's greatest creation, Grand Admiral Thrawn, was introduced in Rebels.
Now, ahead of Ahsoka, the fanbase is gearing up for Thrawn to make his live-action debut, but he's not coming alone. In an interview, Zahn may have let slip the secret to both a Star Wars Rebels character — and the identity of an entirely new one.
In a conversation with French YouTube channel La Tribune de Coruscant, Zahn was asked about his involvement with Rebels, especially regarding the character Rukh. "That was their decision," Zahn says. "But that may not be the same Rukh who was in my books. Either it could be a common name, like Pierre, or a title, like Pharaoh."
Rukh was Grand Admiral Thrawn's bodyguard and assassin, the muscle to Thrawn's more strategic mind. In both Heir to the Empire and Rebels, he was a member of the Noghri species. He perished at the end of Rebels, and thus won't appear in Ahsoka. But if "Rukh" is a title, not a name, then it's possible there may be a Rukh in Ahsoka — even if it's not that Rukh.
There's one obvious candidate for this role Ahsoka: Captain Enoch, Thrawn's right-hand man, played by Wes Chatham. Invoking the name "Rukh" as a title for Captain Enoch would be a way for Filoni to echo the original works of Zahn without resurrecting a character who has already met his demise. It's clear Ahsoka will be influenced by Heir to the Empire, and this move would pay homage while still evolving the narrative.
Captain Enoch is one of a handful of new characters in Ahsoka, but this bit of trivia could be the only hint at his identity we need. It's unknown if Zahn is even in the loop with Ahsoka, but his suggestion that Rukh is a title could have a big influence on Star Wars' future.
Rukh may have only appeared in six episodes of Rebels, but his role at Thrawn's side was important. Ahsoka could expand on his role and establish a new version of the character in one simple move, just as Zahn suggested.
Ahsoka premieres on Disney+ in August 2023.
This article was originally published on