The Batman 2 Is Putting Its Own Twist On One of the Best Batman Movies
A classic villain returns... but who will play them?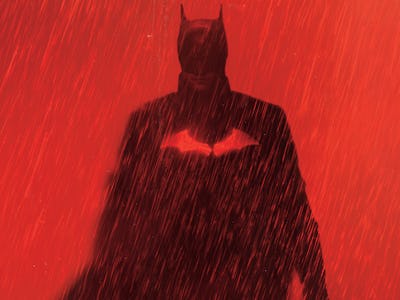 Warner Bros.
The Batman delivered a new look at the Caped Crusader's younger life, one fueled by Nirvana and smeared eye makeup. But it also gave us a fresh look at a classically goofy villain: the Riddler. Gone were his Jim Carrey connotations; this Riddler was more Zodiac Killer than vaudeville star.
With The Batman 2 on the horizon, another villain is coming to this new Gotham. But while he may be a fresh face to Robert Pattinson's Batman, he's certainly not foreign to fans.
According to insider John Rocha, who co-hosts The Hot Mic podcast, producers for The Batman 2 have narrowed the casting options for Harvey Dent (aka Two-Face) to two choices. The role will reportedly go to either Josh Hartnett, who's about to star in Season 6 of Black Mirror, or Joel Edgerton, who played Uncle Lars in Obi-Wan Kenobi last spring.
This is a surprising revelation considering the post-credits scene of The Batman teased the arrival of Batman's most notorious villain, The Joker. The debut of Harvey Dent, alongside news that the sequel will focus on Clayface, means we'll either see these two in conjunction with the Joker in a very busy movie, or director Matt Reeves is saving the Clown Prince of Crime for a future film.
Two-Face in a gritty Batman movie forces comparisons to Christopher Nolan's The Dark Knight, which featured Aaron Eckhart as Harvey Dent. Will The Batman be able to differentiate itself from what is arguably the greatest superhero movie ever?
Robert Pattinson's rendition of Bruce Wayne found a niche despite dwelling in the same darkness as Christian Bale's, so there's a good chance Harvey Dent will find his own way to be unique. Maybe the story behind his iconic facial wound will be different, or maybe the sequel will take a note from its predecessor and base this new villain on a true crime case.
Regardless, this will be a make-or-break moment for The Batman. The first film was an interesting experiment, but the sequel will reveal if Reeves' take on the character has legs.
The Batman 2 hits theaters October 3, 2025.