Taika Waititi Confirms He's Not Directing Thor 5 — But Chris Hemsworth is in Talks for Return
"It's a very draining process working on these films for two and a half years and nonstop."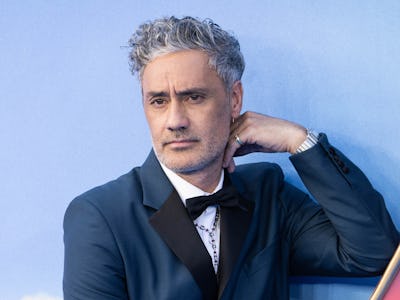 Jeff Spicer/Getty Images Entertainment/Getty Images
Taika Waititi has a lot on his plate. The director of the upcoming sports comedy Next Goal Wins is due to adapt the acclaimed anime classic Akira, as well as the Kazuo Ishiguro bestseller Klara and the Sun, and somewhere in there he's still got a Star Wars movie to make. But one thing's not on his increasingly crowded docket: Thor.
In an interview with Inverse, Waititi confirmed he's not currently working on Thor 5, which would be a hypothetical follow-up to his divisive Thor: Love and Thunder. Waititi said that while he heard star Chris Hemsworth and Marvel are in talks about making a fifth Thor movie, Waititi "needed a break from that."
"It's a very draining process working on these films for two and a half years and nonstop," Waititi tells Inverse.
Instead, Waititi's focus is squarely on his adaptation of Klara and the Sun, a dystopian sci-fi novel about a robot chosen to be a companion for a sickly child. The story is "something that I've been wanting to do for a little while now," Waititi says. "And so I want to focus on that. And then I've got all this backlog of other things."
Waititi's backlog includes another daunting adaptation: a live-action take on Akira, Katsuhiro Otomo's 1988 anime masterpiece. But Waititi emphasizes that his version, which is being penned by Interior Chinatown novelist Charles Yu, is adapting Otomo's manga, not simply rehashing the iconic film.
"Obviously, I think people who loved the film, I want to make sure that they've also read the books because there's a lot more in the books than there are in the film," Waititi says. "And some people are very protective over the film, which is not quite the same as the books. So we're drawing a lot from the books."
But Waititi says while he's taking a break from Thor to focus on these other projects, he still has affection for the God of Thunder and doesn't rule out returning. "It's just about when I would be able to fit that in," he says.
Next Goal Wins opens in theaters November 17.