Superman: Legacy Will Reinvent the Man of Steel — Everything to Know
The Man of Steel is coming home to the big screen.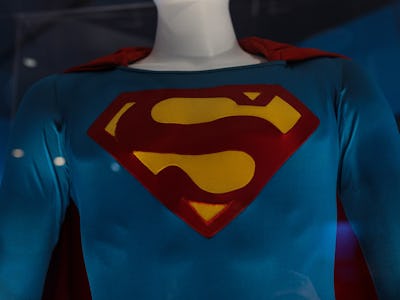 Jack Taylor/Getty Images News/Getty Images
Look, up in the sky! It's a new Superman movie coming sooner than you think. On January 31, DC Studios co-chair James Gunn finally pulled back the curtain on the new era of the DC universe. In a slate titled "Chapter One: Gods and Monsters," the DCU will be more tightly-connected from here on. While two different television shows will serve as an overture to the universe — Creature Commandos and Waller for HBO Max — Gunn says that the true beginning lies in a reboot film, Superman: Legacy, coming in 2025.
Here's everything we know so far about Superman: Legacy. We'll update this page with more information as we learn it.
When is the Superman: Legacy release date?
Superman: Legacy is scheduled for release in theaters on July 11, 2025.
What is Superman: Legacy?
Superman: Legacy is a new Superman reboot film designed to re-introduce the DCU. In a video shared on January 31, DC's James Gunn said Superman: Legacy is the "true beginning of the DCU."
James Gunn is writing the film, but isn't expected to direct.
In the January 31 video, Gunn used the cover of All-Star Superman #1 when talking about Superman: Legacy, indicating that the seminal miniseries by Grant Morrison and Frank Quitely is a primary inspiration. Gunn confirmed this in a later tweet.
What is the plot of Superman: Legacy?
The plot of Superman: Legacy is under wraps. However, in extrapolating on the All-Star Superman reference, we can deduce the film may feature an experienced Superman trying to leave as much of an impact as he can in a short time.
In All-Star Superman, Superman's powers begin to dwindle. Now that he's mortal, the Man of Steel embarks on his "Twelve Labors" (akin to the Twelve Labors of Hercules) to save the universe before he dies.
At a press event for the new DCU, DC Studios co-chair Peter Safran described the movie as Superman wrestling with his two identities as a Kryptonian and as someone raised on Earth. It's also, mercifully, not another origin movie. "It focuses on Superman balancing his Kryptonian heritage with his human upbringing," Safran said. "He is kind in a world that thinks of kindness as old-fashioned."
Who will star in Superman: Legacy?
There are currently no stars attached to Superman: Legacy.
Henry Cavill, who starred as Superman in movies like 2013's Man of Steel and 2016's Batman v Superman: Dawn of Justice, will not return to the role. Despite a cameo in Black Adam, James Gunn's vision for a new Superman has left Henry Cavill out of the role.
Is there a trailer for Superman: Legacy?
A trailer for Superman: Legacy does not yet exist. We'll update this page when there is one.
Will the new Superman be part of the DCU?
Yes. Now more than ever, the DC Universe is committed to a shared universe, and James Gunn's new blueprint is designed to ensure a strong foundation for an ongoing franchise.
Not only will DC actors play their roles across live-action, animation, and video games, but the universe will be tightly interconnected. So don't be surprised if the new Superman eventually crosses paths with Batman, Swamp Thing, and other DC heroes slated to be re-introduced in the coming years.
Superman: Legacy will open in theaters on July 11, 2025.