16 Years Later, Sam Raimi's Forgotten Spider-Man 4 Might Finally Happen
All the stars are aligning.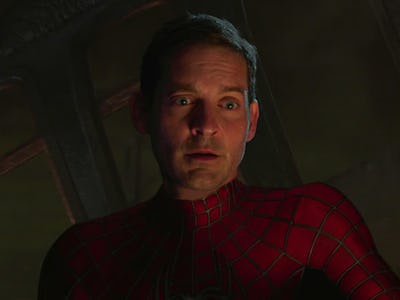 Marvel Studios
A fourth Spider-Man movie is becoming the white whale of the Spider-Man fandom. Tobey Maguire's tenure lasted for a trilogy, Andrew Garfield only managed to helm two movies, and now even Tom Holland's fourth movie is on hold because of the writers' strike. However, there may be another path to a fourth Spider-Man thanks to the man who made the hero an icon of blockbuster cinema — and the multiverse.
In conversation with ComicBook, Spider-Man 3 star Thomas Haden Church teased that something big may be on the horizon. "I've heard rumors…that Sam Raimi was going to do another [Spider-Man movie] with Tobey [Maguire]," he said. "And if that happens, I would probably campaign to maybe at least do a cameo." Church also appeared in Spider-Man: No Way Home, so he means it when he says he's down to appear.
It's not the first time a Raimi Spider-Man 4 has been teased. In 2022, after the iconic horror director helmed Doctor Strange in the Multiverse of Madness, Raimi told Fandango, "I've come to realize after making Doctor Strange that anything is possible, really anything in the Marvel universe, any team-ups. I love Tobey. I love Kirsten Dunst. I think all things are possible."
That doesn't exactly mean plans are confirmed, but all the pieces are falling into place. Maguire's appearance in No Way Home proved he's willing to slither back into the Spandex suit, Raimi has returned to directing Marvel movies, and both the MCU and Sony sides of the Spider-Verse have opened themselves up to the multiverse, meaning the crossover possibilities are endless.
What's more, Across the Spider-Verse executive producer Amy Pascal confirmed to Variety that a Miles Morales live-action movie is in the works. A Sam Raimi-led Spider-Man movie featuring Miles could be the perfect way to unite the old and new Spider-Men without repeating what No Way Home did. Maybe Raimi will take a different approach, but between the popularity of the character and the size of the multiverse, the possibilities are endless.