Secret Invasion Episode 4 Release Date, Start Time, and Plot for Marvel's Sci-Fi Thriller
What can follow last week's heartbreaking loss?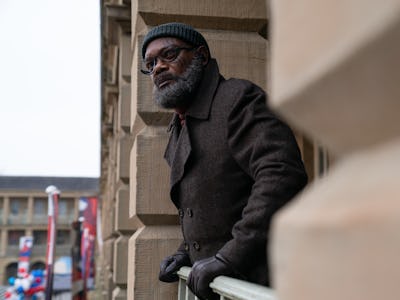 Marvel Studios
Secret Invasion is one of the darkest Marvel Cinematic Universe television series. Over the past three episodes, we've seen torture, terrorist attacks, betrayal, and the stakes-raising loss of longtime fan-favorite character Maria Hill. Now, the action is ramping up as we cross the halfway point, and there are some huge plot twists Fury and friends will have to reckon with.
Will we finally reveal who's secretly been a Skrull this whole time? Will we see more of Gravik's Super-Skrull powers? Is the shocking twist from Episode 3 permanent? We don't have to wait much longer to find out.
When Does Secret Invasion Episode 4 Release?
New episodes of Secret Invasion release on Wednesdays. Secret Invasion Episode 4 will hit Disney+ on Wednesday, July 12, 2023.
What Time Does Secret Invasion Episode 3 Release?
Secret Invasion Episode 4 premieres at midnight PST/3:00 AM EST on Wednesday.
How Many Episodes of Secret Invasion are left?
Secret Invasion is a six-episode miniseries, so Episode 4 is the first episode of the second half. In other words, the action is starting to heat up.
Is There a Trailer for Secret Invasion Episode 4?
Marvel doesn't do episode-specific trailers, but you can view the series trailer below. Now that we're halfway through, it's becoming more and more obvious which shots will be from future episodes.
What is the Plot of Secret Invasion Episode 4?
Secret Invasion Episode 3 saw Skrull rebel leader Gravik debuting his new Extremis Super-Skrull powers and seemingly killing his former ally G'iah. Episode 4 will have to deal with those two big reveals, and show how Talos reacts to his daughter's death.
With only three episodes left, the action should build in a hurry. Episode 4 could kick the show into high gear after Episode 3 provided a perfect setup.
Will there be a Secret Invasion Season 2?
There's no word on Secret Invasion Season 2 yet. The series is being advertised as a "television event," which means it will probably be a standalone, although its surviving characters will likely pop up in future Marvel projects.
Secret Invasion is streaming on Disney+.