Poker Face Renewed for Season 2: Everything We Know So Far
The throwback detective series from Rian Johnson is coming back for more.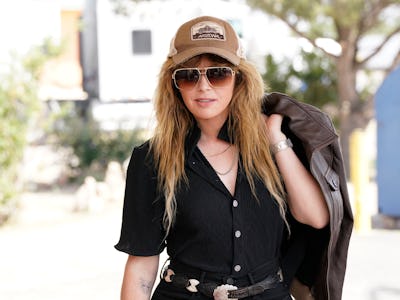 Peacock
It's no mystery that Poker Face is a hit, because it's been renewed for another season.
Less than a month after its January 26 premiere, NBC and Peacock have announced a renewal of Poker Face, Rian Johnson's homage to '70s TV detectives starring Natasha Lyonne. NBCUniversal's Susan Rovner said, "Poker Face is one of those rare, undeniable shows that we all fell in love with from the start, but the critical acclaim and viewer response has been beyond our wildest dreams."
Here's everything we know about what's next for Charlie Cale. We'll update this page whenever more information becomes available.
Do we know the release date for Poker Face Season 2?
There is currently no release date for Poker Face Season 2, and it's unknown how far along in development Season 2 is. Peacock is relatively new to the streaming game, and only a few of its exclusives have reached a second season, but Saved by the Bell and One of Us is Lying both aired their second seasons almost exactly a year after their first. We can guess, then, that Poker Face Season 2 will debut in January 2024 or shortly thereafter.
What is the plot of Poker Face Season 2?
It's unknown what the overarching plot of Poker Face Season 2 will entail. The Season 1 finale is scheduled to drop on Peacock on March 9, but while some facets of Charlie's life may change, the show will presumably stick to its mystery of the week format.
Who is starring in Poker Face Season 2?
As of now, the only confirmed star of Season 2 is Natasha Lyonne, and that's only because her name was mentioned in the show's Season 2 announcement. Much of Season 1's cast has varied from episode to episode, a trend that would likely continue in Season 2.
Is there a trailer for Poker Face Season 2?
Not yet. You can revisit the trailer for Season 1 in the interim.
What platform will I need to stream Poker Face Season 2?
NBC's Peacock is the exclusive home of Poker Face, and will remain as such for Season 2.
Poker Face Season 2 will stream on Peacock at an unknown date. Season 1 is streaming now.