The Penguin Teaser Reveals How Colin Farrell's Crime Lord Sets Up The Batman 2
A new crime saga begins. Again.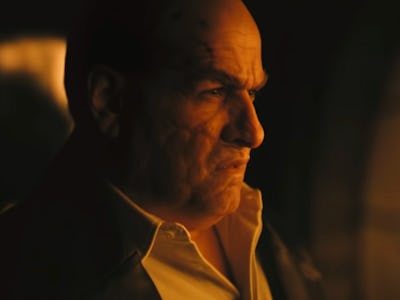 Warner Bros. Pictures
Gotham's best boy is back. Shortly after stealing the show as the Penguin in The Batman, Academy Award nominee Colin Farrell earned himself a spin-off on HBO Max. A lot's happened since then; HBO Max has become just Max, the principal roles have been cast, and Farrell nearly won that award. Now, Warner Bros. Discovery has unveiled the first trailer for The Penguin. While the series is still in production, there's already plenty to see and speculate about the upcoming eight-episode season.
Touted as "the next chapter in the Batman saga," The Penguin takes place shortly after the events of The Batman, which saw Oz Cobblepot (Farrell) scheming to gain more power after Gotham's biggest kingpin, Carmine Falcone (John Turturro), bit the dust. Matt Reeves, who directed The Batman, serves as executive producer, along with showrunner Lauren LeFranc. According to Reeves, the series will tie into the upcoming Batman sequel. It's interesting to see Reeves' own cinematic universe continue to grow, given that DC will be moving forward with another take on Batman in their new shared universe. Moviegoers love Batman, but we could soon be testing the limits of how much Batman we want.
Farrell is joined by Cristin Milioti (The Resort), who will play Sofia Falcone, Carmine's eldest daughter. Though she'll undoubtedly be gunning for her own stake in Gotham's sprawling criminal underworld, she and Oz seem to be making a deal in the teaser. Carmen Ejogo (Selma), Clancy Brown (John Wick: Chapter 4), Shohreh Aghdashloo (24), Michael Kelly (Chronicle), and Rhenzy Feliz (Marvel's Runaways) also co-star.
Falcone's death left a major power vacuum in Gotham, one that the other crime families will want to fill. The Falcones have longstanding beef with Brown's Salvatore Maroni, among others, so The Penguin will have plenty to cover in its first — and possibly only — season. With the series still deep in production, there's no word yet on a release date, but fans can expect the show to air sometime in 2024.