Apple TV Just Canceled its Most Ambitious Sci-fi Show
One of the most iconic stories ever told is going back in the vault.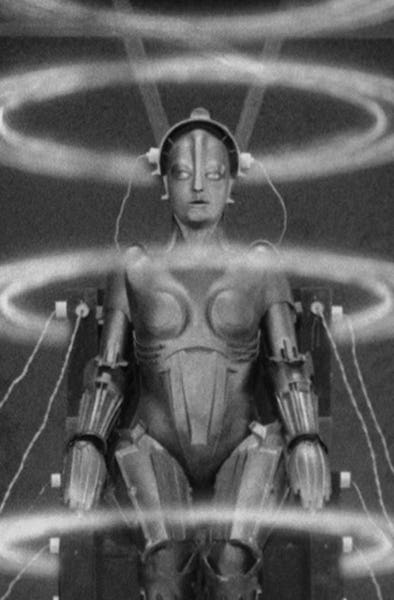 Paramount Pictures
Apple TV+ has become a home for experimental sci-fi. While the streamer first gained steam thanks to the Emmy-sweeping sitcom Ted Lasso, the bulk of its most successful shows are fascinating sci-fi stories. Severance, Foundation, Extrapolations, and Silo all pushed the genre envelope and proved that new worlds can succeed, even in the age of franchise empires.
But what could have been Apple's most innovative sci-fi story yet met an unfortunate end, despite combining iconic source material with an esteemed creator.
On March 1 last year, Apple announced it would release a new sci-fi series inspired by Fritz Lang's revolutionary 1927 movie Metropolis. The series would be written and directed by Sam Esmail, creator of the cult favorite series Mr. Robot. It seemed like a perfect combination: one of the most influential sci-fi stories ever made, retold through the lens of a proven showrunner, on a sci-fi-friendly streamer.
However, Deadline reports that the series is no longer going forward. According to an Apple TV rep, "Costs and uncertainty related to the ongoing strike led to this difficult decision." It's one of the first upcoming projects to have been canceled because of the writers' strike, as opposed to merely delayed.
Maybe Metropolis was already teetering on the brink; a series based on an artsy silent movie that's nearly a century old isn't an obvious commercial win. Still, if streamers are killing shows as the strike drags on, it's unlikely other new series will jump into production once the strike ends.
A Metropolis adaptation could have been great, or at least an intriguing failure. But at a time when it feels like every series' future is up in the air, this fate is unfortunate but unsurprising. Sci-fi is all about innovation, but if streamers aren't willing to take on risks — even in risky times — then innovation will fall by the wayside.
Hopefully, Metropolis can find another home once the strike is over. But, for now, it will have to be filed next to Batgirl and the Channing Tatum Splash remake in a folder of canceled projects we would have loved to see.