The 'Pokemon GO' Eggstravaganza: 5 Pokemon to Hatch
You still play 'Pokemon GO' -- which is fine!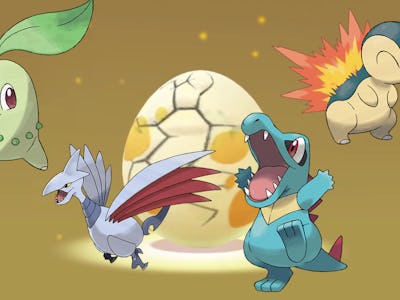 bgr.com
The latest in the colorful line of Pokémon GO events to land in Niantic's augmented reality mobile game is the Eggstravaganza, and yes, it's all about the Eggs. Though not explicitly Easter-themed in its branding, the event offers boosts to pretty much anything and everything having to do with Eggs in Pokémon GO.
Even the cost of Lucky Eggs in the shop is at a 50 percent discount. But in addition to double the experience on anything and everything you do in the game and extra candy from every Egg you hatch, the biggest draw is the appearance of rare Pokémon hatching from 2 KM eggs. So it's time to strap on those Running Shoes to hatch all of your eggs before the Pokémon GO Eggstravaganza ends on April 20 at 4 p.m. Eastern.
Here are some of the rarest and best Pokémon that you can find hatching out of your 2 KM eggs:
Lapras
Lapras was famously easy to find in the March's Water Festival but has since slipped back into increased rarity. But now, it's definitely possible to hatch one out of a 2 KM egg.
Aerodactyl
Previously one of the rarest Pokémon in all of Pokémon GO, Aerodactyl has been reported as a potential hatchable Pokémon, which is fitting considering his historical existence as a rare option throughout most Pokémon games via a fossil.
Stantler
Though it might not look like much, the Deer Pokémon originally from Generation II is a rather rare find in Pokémon GO. It was previously a rare hatch from 5 KM eggs but has since gotten an upgrade into the 2 KM Egg pool for the Eggstravaganza.
Girafarig
The not-so-distant Generation II cousin to Stantler, Girafarig, also got the upgrade into the 2 KM Egg pool. The Eggstravaganza seems to favor even-toed ungulates.
Cyndaquill, Totodile, and Chikorita
That's right: The Generation II starters are in the drop pool for 2 KM eggs. As such, if you don't have any of these already, this might be your best chance to catch them before your odds drop again at the end of the event.
The Pokémon GO Eggstravaganza is active from now until April 20 at 4 p.m. Eastern.