The 'Assassin's Creed' Adaptation Will Be the Best Video Game Movie
All signs are pointing to real cinema.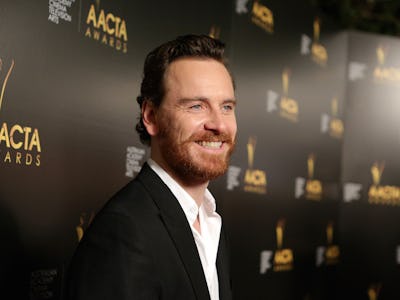 Assassin's Creed may very well upend the status quo that holds video game movies are DOA heaps of garbage. This film could do the unthinkable and become the first "art house" video game flick. If any video game adaptation has a chance at this, it is most certainly one starring Michael Fassbender.
Game adaptations aren't new. They have been around since the '90s when beloved properties like Super Mario Bros., Street Fighter, and Mortal Kombat were systematically shoveled into the fiery pits of cinematic hell. Some have had a chance at tapping greatness; many, many, many others have not.
Street Fighter, for example, shoulda been a contender. Stephen de Souza, the famed screenwriter behind Die Hard, The Running Man, and 48 Hrs. was directing, and the late, great Raul Julia was cast as the big baddie Bison to oppose the live-action doppelganger of Guile, Jean-Claude Van Damme. However, Julia's failing health, Van-Damme's drug problems, and any number of on-set disasters doomed the film, killing it before it ever even hit multiplexes.
Dozens of video game films have come and gone without so much as a whimper at the box office. The Resident Evil films, all six of them, are deemed the most successful franchise in this crossover market: They average a Rotten Tomatoes score of 26 percent. Max Payne was supposed to save the genre, but Mark Wahlberg's dreary noir landed with a tepid 16 percent score. Richard Corliss wrote of Max Payne, "The moviegoers are passive hostages on a long ride they've taken so many times before."
Enter Assassin's Creed and a formidable collection of respectable talent. Michael Fassbender is a name that commands immediate respect. Also, Oscar-winner Marion Cotillard co-stars. To direct, the studio has slated Justin Kurzel, a relative unknown who broke into filmmaking with The Snowtown Murders, a deeply unsettling Australian thriller. In the meantime, Kurzel is in the middle of post-production on a little property known as Macbeth, also starring Fassbender and Cotillard. This is a top-flight crew, and they're sure to know and trust one another intimately coming out of the Scottish Play.
Beyond the insane talent attached, the subject matter and aim of Assassin's Creed may work to save the game adaptation genre. The story deals with time travel, discovering ancient artifacts, and a journey through rich historical landscapes. It is a more mature video game, demanding thought and logic. It has much more in its bag than fighting or gunplay. Or plumbing, for that matter.
The shoot gets underway in September, with a release date slated for December 2016. Fassbender is aware that the pressure from fanboys is squarely on his shoulders, but he is ready to take this on with his typical detailed approach to his roles:
"That's always the challenge of something that's so dense, to really find something and pare it down and, basically, there are so many elements to it. Trying to translate that to an audience, you have to pick key things. Part of it is getting through the density of it and paring down and engaging a simple story."
Assassin's Creed could revive videogame adaptations; at least it has the best street cred thus far. That doesn't mean we need a new wave of mediocre, simple games hitting celluloid. We need more thought, more attention to detail. Gamers will be watching the action. The industry will be watching Fassbender, Cotillard, and Kurzel.