Scotland Will Start Giving Out Free Tampons and Pads This Summer
It's a big step in the fight to end "Period Poverty".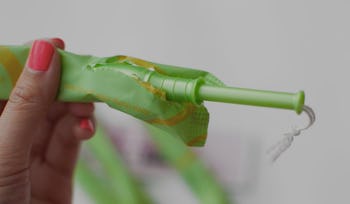 The Scottish government is green-lighting a project that will provide tampons and other sanitary products to low-income households across the country — for free.
It's a revolutionary initiative that extends and expands upon a pilot project in Aberdeen run by the UK charity FareShare. According to the Scottish government, the pilot project showed that two-thirds of those who participated reported having trouble accessing sanitary products before the program.
"The pilot in Aberdeen helped us to understand the barriers that some people face when it comes to accessing sanitary products," Equalities Secretary Angela Constance said in a statement. "In total 1,082 people women and girls took part and helped us identify ways that we could make free products easily accessible to those who need them."
The government will be allotting £500,000 ($664,362 US) to the project, and charity centers in Aberdeen, Dundee, Glasgow, and Edinburgh will begin distributing free tampons and pads over the summer.
A press release from the Scottish government says that the project will aim to reach around 18,800 more people.
Scotland has taken significant steps to provide access to free sanitary products recently. In May, the Scottish parliament became one of several government buildings to offer free tampons and pads to staff and visitors. Many schools, colleges, and universities are also planning to offer sanitary products starting in August. Labor MSP Monica Lennon has also introduced a bill in Parliament that would mandate free access to sanitary products across the country, including in schools, colleges, and universities.
Menstrual health is a global challenge, as periods are still highly stigmatized the world over. In Kenya, 65 percent of people with periods are unable to afford sanitary pads, while one in 10 young people in Sub-Saharan Africa miss school during their menstrual cycle. A study found that in Bangladesh, a large number of people with periods do not have adequate sanitary products, with 60 percent of factory workers using rags from the factory floor for menstrual cloths.
In the U.S., where 40 million people live in poverty according to 2016 census numbers, tampons are still taxed as a non-medical or health items in most states.