Avicii Talked Struggle With Anxiety and Health in Netflix Documentary
The Swedish EDM star suffered from chronic health issues for years.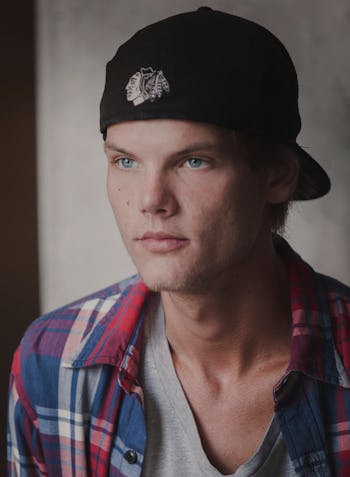 Wikimedia / Materialscientist
Swedish DJ Avicii died this month in Muscat, Oman at age 28. While his cause of death is still unclear, the hitmaker spent years suffering from myriad health issues.
The 2017 Netflix documentary Avicii: True Stories highlighted just some of the health struggles Avicii, birth name Tim Bergling, dealt with during his life. Pancreatitis, gallbladder issues, and appendix removals were among the cases of Avicii's continued health decline. He even turned to drinking to cope with anxiety on the road, he said.
The EDM musician, who toured the world nonstop after breaking out with the 2013 hit "Wake Me Up," said the hectic lifestyle of touring was taking a toll on his body. He also mentioned it as a reason for his early retirement throughout the documentary, which is no longer available to stream on Netflix's platform.
"I won't be able to play anymore," he said in the documentary. "I have said, like, I'm going to die. I have said it so many times. And so I don't want to hear that I should entertain the thought of doing another gig."
The DJ eventually retired from touring in 2016, citing the aforementioned health concerns.
"To me it was something I had to do for my health. The scene was not for me. It was not the shows and not the music," he told The Hollywood Reporter in 2016. "It was always the other stuff surrounding it that never came naturally to me. All the other parts of being an artist. I'm more of an introverted person in general. It was always very hard for me. I took on board too much negative energy, I think."
Avicii died during his vacation in the Middle Eastern city of Muscat, Oman last week.