After Florida Shooting, GoFundMe Scams Sprout Up
Getting bamboozled is bad, but there's another reason we should move past reflexive giving.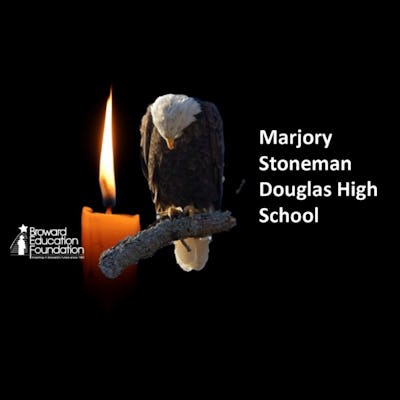 GoFundMe
At approximately 2:30 p.m. on Wednesday afternoon, 19-year-old Nikolas allegedly walked into his former high school in Parkland, Florida, pulled the fire alarm, and embarked on a shooting rampage, resulting in 17 fatalities.
In the aftermath of the tragedy, the nation began the now standard post-shooting rituals, with politicians offering "thoughts and prayers", and media outlets reminding viewers there are zero mass shootings in countries that have evolving gun laws.
A new form of public mourning has also risen in recent years: Donating to crowd-funding campaigns, especially on the platform GoFundMe.com.
Hours after news of the shooting broke, fundraising campaigns of purported victims and family members began popping up on GoFundMe. By noon on Thursday, the platform had 90 campaigns relating to the school shooting, some of which appeared to be fraudulent.
It had become such a problem that the Sheriff's Office in Broward County, where Parkland is located, put out a statement on Twitter. "[There] have been several fraudulent GoFundMe accounts," it warned, then directing people to an official fundraising campaign.
Adrienne Gonzalez, who tracks GoFundMe fraud on her blog, GoFraudMe, is not surprised. She tells Inverse that disasters represent "one of the riskiest types of GoFundMe fraud. Scammers love tragedy." (Gonzalez has been profiled in this great story in The Outline.)
Meanwhile, Bobby Whithorne, GoFundMe's Director of North America Communications for the platform, tells Inverse this: "We have removed campaigns with no direct, personal connection to the victims or the families. No fraudulent donations have been made."
"GoFundMe campaigns will also be established for individuals and families," he added. "We guarantee the $ raised will be transferred to the right person. When a campaign is created for an individual, funds are collected, held, & only transferred directly to beneficiary of the campaign."
This is not the norm for how GoFundMe operates, says Gonzalez, as "they generally say they don't verify campaigns." High-profile events like this week's school shooting, however, seem to receive extra scrutiny.
"Personally I feel this is all kind of a performance," Gonzalez says. "They can clearly better monitor the platform in cases of tragedy, so why can't they implement better procedures across the entire site at all times?"
It's not just fraud that is an issue in crowdfunding in the aftermath of disasters and tragedies. After tens of millions of dollars were raised for victims of the mass shooting in Las Vegas last fall, the Las Vegas Review Journal reported that many of the donations were unnecessary, since in that case, funding for medical treatment, memorial services, and even psychological support were already being provided by governments, corporations, and existing non-profits.
Of course, there are also blatant examples of fraud being carried out on GoFundMe as well. Gonzalez's blog has many such examples, like the Arizona man who woke up one morning to find news of his death — and the subsequent fundraising for his memorial — on GoFundMe.
So where does all of this uncertainty about the legitimacy of campaigns — or what the funds will be used for — actually leave those of us that want to help? Should you shy away from giving at all?
Not necessarily, but do some research first. A guide from GoFraudMe, which includes tips like conducting reverse image searches, looking at how long social profiles have been around, and to ask for more information, could help.
Go Deeper:
Alleged Florida Shooter's Chilling YouTube Remark Got FBI's Attention
Who is Alleged Florida School Nikolas Cruz
Inside the School Shooting Industrial Complex
The AR-15 Used in Orlando Shooting Is "America's Most Popular Rifle"
Are Automatic Weapons Legal or Illegal in U.S.? It's Complicated
If We Can't Prevent School Shootings, at Least We're Improving Police Response Time
Ruvna Smartphone App Wants to Protect Schools in Shootings
How Sandy Hook Changed My Relationship With My Son, and With His Teachers