'The Man in the High Castle' Shatters Amazon Instant Video Streaming Records
The Philip K. Dick-inspired alternate-history drama is the most-streamed piece of original programming in Amazon history.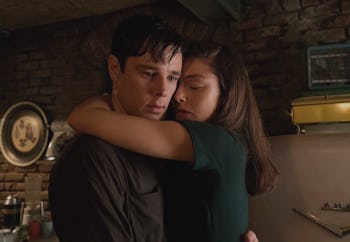 Man in the High Castle Twitter
Though perhaps The Man in the High Castle was not the most staggering show from the vantage of style, acting, or even pacing, it was heavily — and controversially — advertised.
For those who did watch, the Amazon Video drama strung viewers along with a plot rich with cliffhangers, perfect for an immediately binge-able, season-released-in-full series.
The unusual and gripping concept — based around an alternate universe where the Axis powers won World War II — appears to have done the trick Amazon wanted it to do: By now, The Man in the High Castle is the most streamed Amazon original show in the platform's history. It beats out former record-holder Bosch and shows one might have assumed to be quite popular at this point, the critically acclaimed dramatic comedy Transparent, the second season of which appeared this month on the site.
"We're very proud of this outstanding series… which Amazon customers around the world have enthusiastically embraced, and we look forward to the second season," Roy Price, the VP of Amazon Studios, stated in a press release.
News of these stats comes just a few days after the public announcement that The Man in the High Castle had been greenlighted for a second season.
Between this and the news that Amazon is giving all of its fall pilots a chance at a full series, it looks like the network is getting a little bit of a deserved big head. Let's hope it can continue to deliver, as its gamut of programming expands.