This New 'Deadpool' Poster Stresses the Movie's Hard-R Rating
Innuendo abounds with the Merc with a Mouth.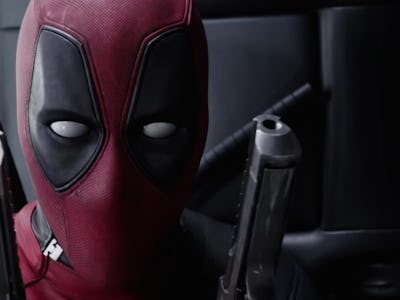 YouTube
If fans of Deadpool, Marvel's so-called "Merc with a Mouth," were weary of whether the upcoming big-screen adaptation starring Ryan Reynolds would do away with all the foul-mouthed fun from the comic books, the artists behind the official poster have done their best to convince them skeptics otherwise.
The poster, first unveiled by Entertainment Weekly, is like Freud's worst nightmare and is anything but subtle. Here it is in all its … uhh … glory:
Starring Reynolds as a wise-cracking mercenary named Wade Wilson who is transformed into a supersoldier anti-hero after undergoing experimental cancer surgery, the movie looks like it's definitely embracing its hard R-rating.
The red band trailer for the movie played well to the geek masses at Comic-Con before premiering online in August just to give people a sense of what the first adult-centric Marvel-related movie will be.
But just because pimple-faced teenagers who make a pilgrimage to San Diego Comic-Con love it doesn't mean that general audiences will love it, too. Though relatively small compared to other costly Marvel-related movies, and especially ones in the official Marvel Cinematic Universe, Deadpool could easily fall into the category of being too niche.
If the movie alienates people and can't even make back its small budget, it runs the risk of setting an example for studios to play it safe by relying on the Captain Americas of the world to rake in the money for them. But you can't fault the filmmakers for trying to make it work.
We'll all have this new poster to think about until we get some new, probably even more twisted footage. Deadpool hits theaters on February 12, 2016 — just before Valentine's Day. See it with somebody you love.