What To Expect From 'The Leftovers' Season 3 
We piece together the clues that Tom Perrotta and Damon Lindelof have dropped on the HBO show's future.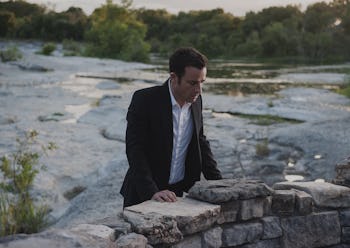 The Leftovers is the best show that nobody watches. This is mostly because, despite what creator Tom Perrotta said when we spoke, its first season was a humorless affair that caused many viewers to throw up their hands in defeat. As a result, its second season saw fewer than 1 million viewers on a weekly basis — which is a damn shame, because it's so alarmingly good, it makes you wonder if Damon Lindelof and Tom Perrotta struck a deal with the devil. Or more likely, the demon Azrael.
It corrected all its freshman mistakes and delivered a sophomore season that was everything you could possibly want from a TV show: as moving, fascinating, funny, and provocative as a good book; as exquisitely crafted and paced as the best dramas in this age of insanely good TV; as daring and strange as a David Lynch or Yorgos Lanthimos film; as sly and meta as a Joss Whedon script. It scored some much-deserved recognition in the form of a Writer's Guild nomination this year, although Justin Theroux and Co. were robbed of Golden Globes.
Now that its small but passionate fan base has spoken in the form of a Guilty Remnant inspired pilgrimage to the HBO headquarters, HBO has pulled a Holy Wayne and granted their wish: The show has been renewed for a third and final season.
This gives the narrative the perfect amount of time to wrap up and end on its own terms without becoming unwieldy. But it still prompts the question of what we might expect from the last season of a show that never does what we expect.
Australia
As we learned from Season 2, geography is important. Also important on this show are repeated references, however insignificant they might seem. Between Kevin Senior, Dr. Goodheart, and mysterious news reports of resurrections, Australia came up so frequently that even wishy-washy Tom would agree it seems like a place worth checking out. In a recent interview, Damon Lindelof said two contradictory things about the possibility of a down-under Season 3: "There's a part of me that's like, 'Well, it worked once. Let's do it again! Let's go to Australia.'" And, "I feel like there's more story to be told in Jarden."
Season 3 will therefore relocate the Garvey clan to Australia. Perhaps we'll have an episode focusing on Kevin Senior. He's long overdue for one, and we still need to find out the role he played in "International Assassin." Specifically, how exactly to Skype by Magical Fireworks and what's up with National Geographic Magazine.
Lensing
Part of what made Season 2 so great was its ability to maintain its philosophical depth — its musings on reason and the nature of belief — while infusing much-needed humor into its tone. Season 1 took itself too seriously; Season 2 found a balance. The concept of lensing, which was introduced in the Nora-centric sixth episode, is used for one of the more delightfully wicked jokes (the demon Azrael) yet there's enough substance there that it demands more exploration. If this show is willing to revisit and answer a question as insignificant and silly as Patti and the Porch Poop in Season 1, we can bet Lensing and perhaps demonology will be revisited in Season 3.
More Jill
Jill suffered from the same syndrome as Tom in Season 1: the ailment in which the writers didn't know what to do with the character but assumed we'd care about their angst anyway. Like Tom, she was much improved in Season 2, but when I spoke to both Tom Perrotta and Chris Zylka (who plays Tom), they both mentioned Jill and her future. She was sidelined in Season 2, but since Tom Perrotta explicitly said she's one of his favorites, we can bet we'll see more of her going forward.
John Murphy
Kevin Carroll was Season 2's breakout star. John Murphy is a fascinatingly complex man: simultaneously menacing and sympathetic, frustrating and heartbreaking, impulsive and thoughtful. His "What if nobody's home?" was the most moving line of the finale. When Damon Lindelof said "There's more to explore in Jarden," well, John Murphy is a crucial part of Jarden. His relationship with Kevin and the rest of the town is rich with possibility. John Murphy is confirmed to return for Season 3.
Another apocalyptic event is coming
The Season 3 trailer is downright apocalyptic, and according to HBO's official Season 3 synopsis, "The world is crackling with the energy of something big about to happen, a corresponding bookend to the Sudden Departure that sent them all spinning years earlier." Also, everyone has a beard now.
Kevin's Dog
Seriously, is the dog going to be okay? Is it ever coming back? This is the most burning question.
The Leftovers Season 3 premieres on Sunday April 16 on HBO.
This article was updated on March 28, 2017.