The 'X-Men: Apocalypse' Trailer Is Seriously Missing Some Wolverine
Marvel's most savage hero isn't in the trailer, but is he in the movie?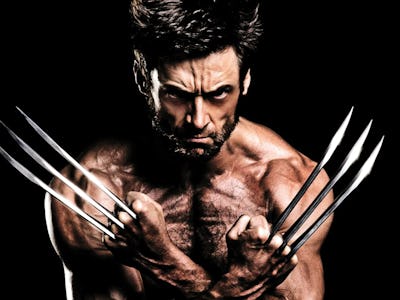 20th Century Fox
Canada's most savage superhero, Wolverine — played famously by Australia's own savage Hugh Jackman — is missing in the trailer for X-Men: Apocalypse. The film is supposed to be Bryan Singer's "conclusion" to the 20th Century Fox's franchise, so where the hell is he?
First off: If Jackman is in Apocalypse, it's probably as a cameo or a supporting role. In November, the newspaper Le Journal de Montreal (via ComicBook) said production of Apocalypse is returning to Montreal in January 2016 for reshoots with Jackman "on hand." (First-unit production wrapped in August.) In June, Heroic Hollywood picked up on an Instagram post from Brooklyn leather company KikaNY showing off a custom order for a "duffel backpack for Hugh Jackman" in the "new X-Men." The post has been taken down, but this is the internet. Here's a screen grab from iDigitalTimes.
A backpack? Well, X-Men: Apocalypse is set in the 1980's, when Ronald Reagan sat in the Oval Office, but Prince was America's real royalty. That period is when Wolverine wanders before (after?) his solo-outing in X-Men Origins, though continuity doesn't matter since Days of Future Past chucked it out the window like an angry ex. But Apocalypse is happening when Wolverine isn't an X-Man.
Yet Fox would never produce a summer blockbuster without its most bankable character. He's never missed an outing: First Class had Jackman in a surprise cameo. As the protagonist of Days of Future Past's '70s, his omission in the '80s would just be baffling.
"Hey, remember that beefy hunk in leather that helped us out like 10 years ago? He'd be like, super useful right now." — Professor X, probably.
Still, the movie's IMDB cast page is so far Jackman-less, and the actor has been coy about Apocalypse. The actor gave a no-answer answer to MTV, saying just "really cool things" are "going on." (Um. K.) Despite being willing to play Wolverine until he's dead, the actor declared the yet-untitled Wolverine 3 in 2017 his final performance as the berserk mutant. But that leaves room wide open for an appearance in Apocalypse, and maybe even Deadpool.
The big reveal of a bald Xavier in the first trailer is … less than inspiring. Presumably Wolverine will be rolled out in due time. Perhaps in the next Apocalypse trailer, in the final shot to say "I'm here, bub." (Exact dialogue.) Or in the third teaser, during the first 15 seconds to shut fanboys up. Or in a ten-second Super Bowl spot. An obnoxious website pop-up. Snapchat.
And, if there is a god, he'll be wearing yellow.