Feels Like Idris Elba Is Auditioning for James Bond in 'Rainbow Six' Ad
The new ad for the next Tom Clancy game is Idris Elba's unofficial 007 audition.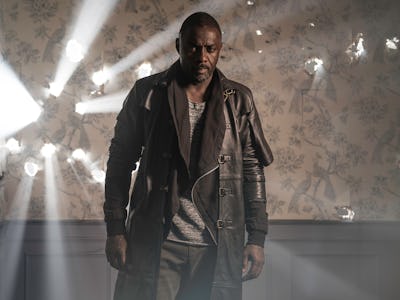 Ubisoft
Idris Elba should play James Bond. Full stop. When Daniel Craig hangs up the tux, the British-born star of The Wire and Luther should be next in line.
If he's still "too street" (whatever that means), consider this new commercial for Tom Clancy's Rainbow Six: Siege starring the former Stacker Pentecost.
I mean, really. After that, how can you not see it?
Sadly, Elba is not actually in the game (but Oscar-nominated Angela Bassett is). Rainbow Six: Siege, the return of the Tom Clancy-branded Rainbow Six games, is a new online multiplayer shooter that focuses on mission tactics over running and gunning.
It's one of the few major releases this season, but it's up against heavy competitors like Halo 5: Guardians, Fallout 4, and Star Wars: Battlefront.
But none of those games have Idris Elba in their ads, now do they?
Rainbow Six: Siege will be released December 1 on Xbox One, PlayStation 4, and PC.