Hard-Hitting Final 'Jessica Jones' Trailer Pits Her Against the Purple Man
The last trailer for Marvel and Netflix's second show of the year stars the enigmatic Purple Man.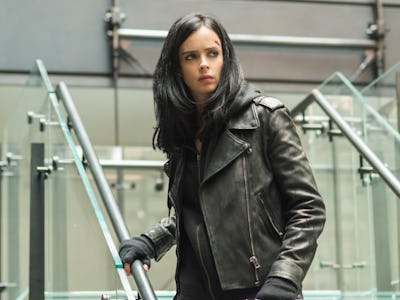 Netflix
Have enough TV piling up on your DVR? Too bad. Marvel's Jessica Jones, the next Netflix-exclusive series following the awesome Daredevil, will premiere on November 20 with all 13 episodes available for streaming.
The final trailer shows off a slew of new scenes that emphasize action, Jones' relationship with Luke Cage (he'll have his show next year), and the Purple Man's insidious influence, played by the excellent David Tennant.
Like Daredevil, Jessica Jones is for an adult audience, which the new trailer makes unambiguously clear. Of course, it'd be a crime if the show didn't: Jessica was among the few Marvel heroes in the publisher's "Marvel MAX" imprint, a line that was explicitly for adults. Drugs, cuss words, sex, all in the same universe where Captain America condemns his Avengers teammates, even tongue-in-cheekily, for "language." I can't wait until they all meet in Infinity War (I'm guessing).