Gugu Mbatha-Raw Lands Role in 'Star Wars: Episode VIII'
The galaxy far, far away continues to get more awesome and diverse.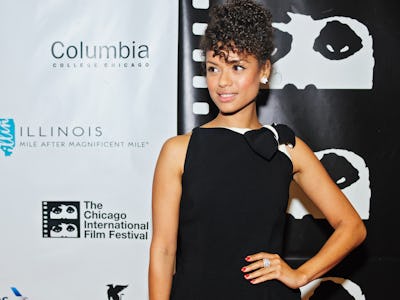 Getty Images
The Force will awaken in just over two months, but it doesn't mean we aren't excited about what's in store for Episode VIII in 2017. After word last month that Benicio del Toro had been cast as the villain in director Rian Johnson's middle installment of the new Star Wars trilogy, today comes word of another major addition to the movie: British actress, Beyond the Lights star, and person with the coolest name ever, Gugu Mbatha-Raw, is now on board in an undisclosed lead role.
It's no surprise that literally nothing is known about her character. The Force Awakens opens in December and we don't have any plot clues other than that Han and Chewie hang out on the Millennium Falcon again.
It seems Mbatha-Raw may have swooped in and taken the role auditioned for by Gina Rodriguez, Tatiana Maslany, and Olivia Cooke in September. Or perhaps she's scooped up a new role altogether, and Episode VIII is just replete with kick-ass actresses.
Either way, Mbatha-Raw's addition to the cast continues with the new trilogy's trend of adding some much needed diversity to the Star Wars universe. Even the most diehard fans could only deal with white dudes wielding lightsabers and shooting lasers for so long.
Mbatha-Raw's career trajectory to Star Wars sort of mirrors current lead actor John Boyega. The actor appeared in the critically lauded Attack the Block in 2011, and demonstrated leading actor chops as a teenager. Mbatha-Raw wowed audiences in last year's underrated music-focused drama Beyond the Lights and in the lead role as a mixed-race eighteenth century female aristocrat in Belle. Both performances led many to wonder if she'd get a big high profile break soon, and it looks like Star Wars is it.
We'll have at least two years to try and figure out who she's playing, or if Lucasfilm decides to let us in on some details. Star Wars: Episode VIII is scheduled for release on May 26, 2017.