Here's exactly when you can start watching 'The Witcher' on Netflix tonight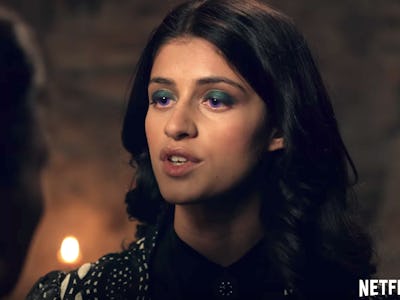 Netflix
Netflix's adaptation of The Witcher is almost here! Very soon we'll be inundated with visions of series star Henry Cavill and his incredible biceps against the backdrop of a new fantasy world where magic and monsters exist and a big quest awaits. But, before we can learn what a Witcher is and why Cavill's character, series protagonist Geralt of Rivia, might be responsible for making baths popular again, we have to actually know what time the series will premiere so we can watch all the high fantasy unfold before our very eyes.
Netflix's The Witcher debuts at 12 a.m. PT/ 3 a.m. ET on Friday, December 20. This is the traditional rollout window for any Netflix original series. Many new shows will arrive on a Friday and, in order to ensure all North American time zones get the series on said Friday, will premiere at midnight Pacific time.
Why Pacific time? Because Netflix is based in California. So anyone on the East coast will have to stay up very late or wake up very early to watch The Witcher at launch. (Or, you know, just binge it over the weekend.)
The Witcher is Netflix's answer to Game of Thrones and will no doubt fulfill your burning desire to indulge in a high fantasy story. The Netflix series is more closely based on author Andrzej Sapkowski's The Witcher novels and short stories than it is on the CD Projekt Red video games (the video games are also based on Sapkowski's work, for what it's worth, but tell their own stories with the same characters and setting).
The Witcher stars Cavill as Geralt of Rivia, a snowy-haired bounty hunter and monster-killer who spent his formative years undergoing rigorous training both physical and magical in order to become the "mutant" he is when the story begins. Also leading The Witcher's story is Freya Allan as Princess Cirilla (aka, Ciri) and Anya Chalotra as Yennefer of Vengerberg. Ciri seems to play a key role in some sort of prophecy that Geralt will get wrapped up in, while Yennefer is one of the most powerful sorceresses to have ever lived.
The Witcher Season 1 will consist of eight episodes and all of them will be available to stream on Friday, December 20. If you end up loving this first season, you'll be delighted to know The Witcher has already been renewed for Season 2. Get ready, folks, this Witcher story is just getting started.
The Witcher arrives on Friday, December 20 at 12 a.m. PT/3 a.m. ET only on Netflix.