Massive 'Rise of Skywalker' spoilers are all over the internet right now
Where to find them, or how to avoid them.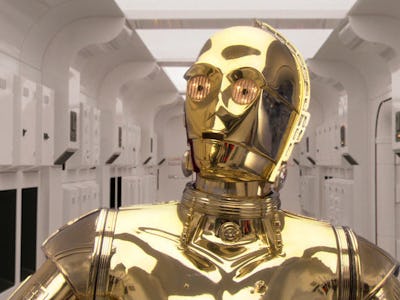 Lucasfilm
Welp, that didn't take long. Star Wars: The Rise of Skywalker had its world premiere in Los Angeles last night, and before the first official screening of the movie was had concluded, huge story leaks had already made their way onto social media. We're not just talking about scene descriptions — these are screenshots of the actual movie. These images reveal who lives, who dies, who's in the movie, who's not: it's major, top-secret stuff.
Reading leaks and speculating about what's going to happen can be fascinating and fun, but for many Star Wars fans, actually seeing it is another matter. If you want to see them, we'll point you in the right direction. If not, we've got some tips for avoiding spoilers until you get to the theater.
Where to find Rise of Skywalker spoilers
If you're curious and can't resist the temptations of the Dark side, you can find many of these images over on the Star Wars Leaks subreddit. Even the descriptions of posts are quite revealing, so you're out of luck if you just want to peek through the keyhole for a little tease. Enjoy if you like, but don't say we didn't warn you.
There are also very detailed written rundowns of the entire story on the subreddit, if that's more your jam.
How to avoid Rise of Skywalker spoilers online
If you're looking to avoid spoilers on Twitter, we recommend temporarily going into your settings and muting specific keywords, like "Star Wars," "Rise of Skywalker," "Palpatine" etc. Note that making these tweaks will only prevent stuff from showing up in your feed — you might stumble upon something you don't want to see via search. To mute keywords, you'll need to tinker with your Twitter settings. You can find instructions here via the platform's official support site.
If you're looking to avoid search-based Rise of Skywalker spoilers, you can download a browser extension. We'd recommend either Spoiler Protection 2.0 or Unspoiler. It's a similar setup where you need to specify which words and terms you don't want to see.
If you don't want to see spoilers on YouTube… well, the best solution is to avoid the platform for a couple days, until you manage to check out the movie yourself in your local theater. It's much trickier to avoid spoilers on the platform and you will find stuff thrown at you in the sidebar that you probably don't want to see.
When does the review embargo lift for Rise of Skywalker?
Reviews for The Rise of Skywalker will go up at 3 a.m. Eastern on Wednesday morning. Whether you're curious to hear what the critics have to say or want to avoid reading impressions online before heading to the cinema, it's worth bearing in mind.
Want to get your Star Wars fix, but don't want to know what happens in Rise of Skywalker? Check out our guide to overlooked lore and the essential prequel moments to rewatch.
Star Wars: The Rise of Skywalker comes to theaters December 20.