What the 'Mindhunter' Season 3 delay may mean for Fincher's five-season plan
Season 3 won't come to Netflix anytime soon.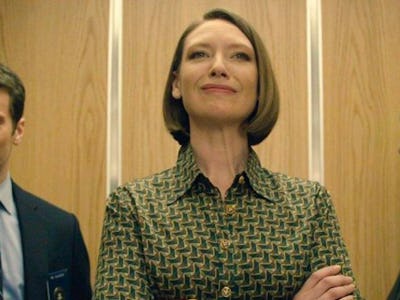 Netflix
After two years of waiting, Season 2 of Mindhunter finally premiered on Netflix in August. Agents Holden Ford and Bill Tench explored even more serial killer cases, from Wayne Bertrum Williams to Charles Manson. They even examined the possibility of Tench's son becoming a serial killer. It's no stretch to say that Season 2 of the true-crime series packed in a lot of fascinating storylines.
However, fans shouldn't hold their breath for Season 3 to premiere anytime soon, because Netflix hasn't even announced an official renewal. Per THR, Season 3, which will have to answer a ton of questions leftover from Season 2, is being delayed to accommodate series creator David Fincher's latest film, Mank, a biopic about Citizen Kane's screenwriter, Herman J. Mankiewicz.
That means the wait for more Mindhunter could go for longer than two years. If you recall, Fincher had previously suggested that he had a plan for Mindhunter to go on for five seasons. Now that Season 3 is being pushed back, what does that mean for the show's supposed five-season plan?
There's no telling when Fincher might be done with his film, so it throws a major wrench in the works when Mindhunter won't even get to Season 3 for a while. It's possible there will be more plots packed into Season 3, just in case Netflix decides to forego on giving the show five seasons. Or, perhaps Fincher will offer less story development to accommodate stretching the plot all the way to Season 5. Perhaps a new showrunner could come onboard. It's all unclear at this point.
Mindhunter is trickier than most shows, too. The wait time for most Netflix shows is rarely more than a year (like with Stranger Things). While the series is wildly popular among viewers, the gap between seasons is already stretching even longer than anyone expected. To think fans believed two years was long enough of a wait!
Netflix hasn't hasn't officially commented on this supposed five-season plan. There's no doubt that the esteemed director has a lot of ideas up his sleeve, but it's also possible that he's beefed up this mysterious five-season plan to hook Netflix for continued renewals. It also keeps fans hopeful that there'll be more Mindhunter to look forward to. Eventually, anyway.
Mindhunter Season 2 is now available to stream on Netflix.