James Wan to produce TV version of award-winning horror comic 'Gideon Falls'
The director of 'The Conjuring' is bringing one of the most acclaimed comics to television.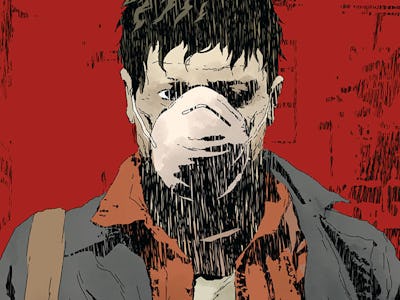 Image Comics
One of the most popular new horror comic books of the last year is coming to TV in a big way. At New York Comic Con 2019, The Conjuring and Aquaman director James Wan was announced as the producer of Gideon Falls, a new television series based on the cult series from Image Comics. A release date for the upcoming show was not revealed.
On Thursday of New York Comic Con, Hivemind — the studio behind Netflix's The Witcher and the live-action Final Fantasy series — announced Wan will produce the TV adaptation of Gideon Falls, a dark-horror comic book series from writers Jeff Lemire and Andrea Sorrentino. The series will be produced under Wan's production outfit Atomic Monster. Additional talent including directors and actors was not revealed.
"We are very excited about James Wan and Atomic Monster joining the Gideon Falls team," co-creators Lemire and Sorrentino said in a statement. "James' creative vision will be a wonderful fit for the world of Gideon Falls and to help adapt the series to television in a truly unique and exciting way."
A dark rural horror series published by Image Comics, the story follows alcoholic Catholic priest, Father Wilfred, who is assigned to Gideon Falls, a nowhere podunk town haunted by unexplainable deaths. At the center of Gideon Falls stands a towering black farm barn that constantly emanates blood red light. The series has won acclaim since its debut in 2018, taking home the Eisner Award for "Best New Series" at San Diego Comic-Con.
"The external horrors of The Barn are not the only thing tormenting the characters," Lemire told Inverse in a 2018 interview. "They are each struggling with their own pasts and their own set of mistakes, and The Black Barn seems to magnify these things for each of them."
Gideon Falls is just one of a handful of projects exclusive to Hivemind, a multimedia studio founded in 2018 by Kathy Lingg, Dinesh Shamdasani, and Jason Brown. Hivemind's other projects include the new Netflix The Witcher starring Henry Cavill, the Sony/Valiant movie Bloodshot starring Vin Diesel, the Amazon sci-fi series The Expanse, and a live-action series based on the online game Final Fantasy XIV.
Gideon Falls does not yet have a premiere date.