'Destiny 2: Shadowkeep': Release times for expansion and everything expect
It's finally here, but when can you play it?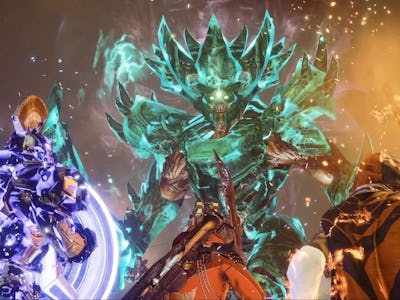 Bungie
Destiny 2 has entered a new era. Bungie is in the process of rolling out the MMO first-person shooter's fourth large-scale expansion since its 2017 release, "Shadowkeep". The update will bring new weapons, armor, raids, and slight gameplay changes. But fans will need to wait just a little bit longer before the Destiny 2: Shadowkeep release time arrives.
Bungie has taken both Destiny 1 and Destiny 2 servers offline on all platforms for a full 24 hours in preparation for the expansion. Both games will remain unaccessible until certain times around the world, barring any delays or hiccups.
The base expansion pack costs $35 on PlayStation 4, Xbox One, and PC. Diehards have the option of buying the $60 Digital Deluxe Edition, which includes four Season Passes that secures access to the next four seasons of new content.
Now, is also a fantastic time try Destiny 2 if you've been holding out on it. New Light will launch alongside Shadowkeep and offers hours of free-to-play multiplayer fun. Here's everything that will arrive in the FPS Tuesday.
What time is 'Destiny 2: Shadowkeep' going live?
Destiny servers are expected to all come online later today (October 1). Once they're live, players who purchased Shadowkeep will be able to access all of the new content instantly.
The following times are when the servers are scheduled to come back online. These might be subject to some discrepancies:
East Coast U.S.: 1 p.m. Eastern
West Coast U.S.: 10 a.m. Pacific
United Kingdom: 6 p.m. British
Central Europe: 7 p.m. Central
What is 'Destiny 2 New Light'?
Bungie's free-to-play offering Destiny 2 New Light will also go live once the servers are back up. This will include everything that Destiny 2 launched with before Shadowkeep.
The following graphic breaks down all of the content that New Light comes with.
So if you're interested in Shadowkeep but would rather test drive Destiny 2 before your purchase the expansion, New Light is the perfect option.
Destiny 2: Shadowkeep launches October 1 on PC, PS4, and Xbox One consoles.