'Fortnite' Season 10 Teasers Hint at Even More Time Travel
"Think back." "Look forward." What does it all mean?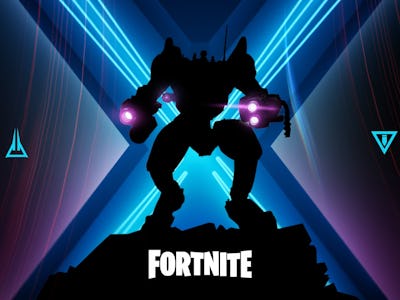 Epic Games
Fortnite: Battle Royale lept into the future at the start of Season 9, and it looks like those time travel shenanigans will continue in Fortnite Season 10. A pair of teasers from developer Epic Games strongly suggest the game could be jumping both back in time and even further into the future.
What does that mean? Knowing Fortnite, things are about to get weird. While we wait for some clarification and a third Season 10 teaser, let's break down the first two.
Teaser 1 for Fortnite Season 10 appeared on Sunday, hinting that we could be going back in time when Season 9 ends. It also confirmed an August 1 release date for Season 10, but we already knew that.
More important, the words "Think Back" speak volumes, especially when combined with an image of Dusty Depot (which was destroyed by a meteor at the start of Season 4). Will Fortnite Season 10 take us into Fortnite's past? Not so fast, because here comes Teaser 2.
"Look forward" kinda says it all. If you thought Season 9 was futuristic, just wait, because Season 10 could go even further. What's happening in that image? It seems to be a reference to the giant "Mech vs. Monster" event that took place recently in Fortnite. So maybe in the far future mechs become even more widespread.
Could we be looking at a new vehicle? Probably not, but something big is coming in Fortnite Season 10.
Fortnite Season 10 begins on Thursday, August 1.
Related video: Relive Fortnite Season 9's time jump with the official cinematic trailer: