The One Feature Missing From Your Home Is Also the Most Important
Home security installation has never been simpler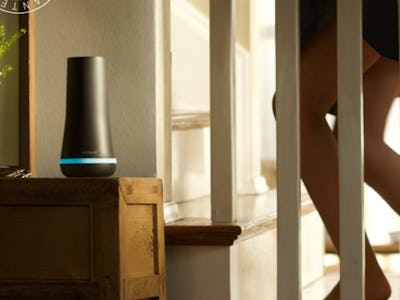 simplisafe
One of the challenges of installing home security is finding the right one that suits your home. If you're like most people, the options are overwhelming, and the idea of scheduling yet another person to come to your house, probably during a dreaded and inconvenient 4 hour window, would make home security slide to the bottom of your to-do list indefinitely.
The good news is that not every company is like this. SimpliSafe makes home security so easy, you'll wonder why you haven't used their devices sooner. What makes SimpliSafe so simple is that there is almost no installation process. You take it out of the box, set it up, and are ready to go. 97% of their customers install the products on their own. They are also modern and well designed so they won't be an eyesore like so many other home security devices on the market.
There are several different products and packages to choose from depending on your home security needs. SimpliSafe offers devices that include motion detection, glass break detection as well as video security. It is easy to control the security system, and you can switch it on and off from your phone. It will also send you notifications about the system to your phone. If you have a pet and have held off on getting a security system so that there wouldn't be false alarms from your pet going near it, you'll be happy to know that SimpliSafe is made specifically to detect people only, and not pets.
In addition to protecting you against intruders, these devices will also alert you to smoke detection to prevent fires as well as and gas leaks. It also has water damage sensors that will alert you to freezes or floods in the early stages. 
There are plenty of affordable options to secure your home with SimpliSafe. Prices range from around $200 to $400 for a full home security system, and you can try it for 60 days with a full money back guarantee with free shipping if you don't like it.