We Take an Educated Guess at the Plot of Pixar's 2020 Movie, 'Soul'
We did some "soul-searching" to figure out Pixar's cryptic next movie.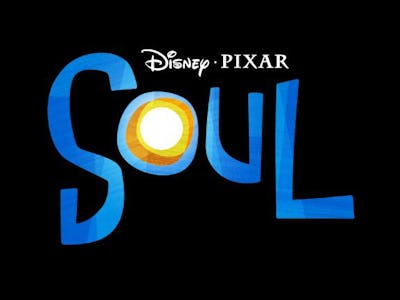 Walt Disney Pictures
On Wednesday, Disney came out of nowhere and announced that its next original feature film from Pixar is titled Soul. The film is slated for June 2020 and is currently in production. Naturally, we have a lot of questions.
As of this writing, there is no other information about the film. Not a trailer, not a poster, not even a rough sketch. All we know is that it will be an animated feature that will begin in "the streets of New York City" before embarking on an adventure to the "cosmic realms."
Pete Docter, director of Up and Inside Out, will helm the project.
Who are the characters? What streets of New York? Who are the voice actors? Will it be a musical? What is even the plot? No one outside Disney's offices in Burbank knows the answers. But based on the lone title image and Disney/Pixar's history of oddball concepts, I have a personal guess: Soul is probably a movie about music with a science-fiction twist.
Punny Stuff
Not every film title in the Disney/Pixar library of work is a pun, but some of the best ones are. The Incredibles (2004), Ratatouille (2007), Up (2009), Inside Out (2015), are all some form of puns: The Incredibles are a family of "incredible" heroes. Ratatouille is a French dish served by a rat. So what of Soul?
Well, it happens that there's entire subgenre of jazz music: soul. While cities like Chicago, Detroit, Philadelphia, and New Orleans have distinct variations of soul, New York City has had its own history of music, in particular jazz in Harlem with the famous Cotton Club in the 1920s and '30s.
You have to admit: It's not above Pixar to make a pun about the search for one's identity through music with the actual name of a type of music.
Signature Riffs
Another staple of any Disney/Pixar films are its ingenious riffs on familiar, sometimes completely worn out genres: Toy Story was a buddy comedy and a road trip story. A Bug's Life was an Aesop fable and an Akira Kurosawa homage. WALL-E was a post-apocalyptic love story. Monsters, Inc. turned the bad dreams we had as children into a workplace comedy. The Incredibles, again, made superheroes a family satire. (Guys, The Incredibles really lives up to its title.)
Onward, another Disney/Pixar film to be released next year (2020, like Soul), is another riff, this time reimagining European folk fantasy into 21st century southern California. And unlike Bright, it actually looks great.
It's rare for any musical or music-centric film to go science-fiction, or "the cosmic realms" as Pixar hints. "Cosmic" is the type of language reserved for talking about a Marvel movie or a DC television series, not a musical. Yet to the edges of space, Soul appears headed. Again: Mashing up wildly different settings and genres to tell something new is pretty much Pixar's bag.
What's Next
We know precious little about Soul, but that can't stop us from speculating based on how Pixar has won all of our hearts for the past 20 years. And if Soul delivers with the same story and emotions as the studio has done for years, there's no doubt we'll all be reduced to tears by this time next year.
Soul will be released in theaters on June 19, 2020.