The Kitchen Gadget You Never Thought You Needed Is Now $30 Off
These definitely aren't your grandmother's pearls...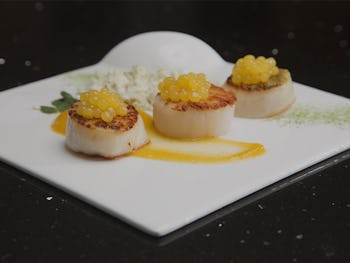 StackCommerce
The Details:
Can produce 500 pearls per minute
Mess-free prep
Lightweight, ergonomic design
User guide with recipe ideas
Why You Want It:
Your friends and family love chowing down on your go-to macaroni casserole, but perhaps it's time to kick things up a notch! Whip things up in the kitchen like a professional chef thanks to the Spherificator, an automatic edible pearl former. Effortlessly turn sauces, fruit purees and more into beautifully round pearls that take your dishes from mediocre to literal works of art. Whether it's fancy Japanese-inspired dishes or decadent desserts, the Spherificator can help you become the talented chef you were always meant to be, no squeeze bottles and syringes necessary.
The Deal:
Why go to fancy, expensive restaurants when you can create gourmet dishes at home? And at just $79.99, the Spherificator Automatic Edible Pearl Former is a kitchen must-have. And in honor of Father's Day, you can get this fancy kitchen gadget for an extra 10% off using the code DAD10.
Like this deal? Check out Vault — you'll get four premium tools, including NordVPN and Dashlane, to supercharge your online security. Enter code VAULTONE to try it out for just $1!