Verizon's Hum Can Connect Your Not-Yet-Smart Car
Potentially bringing smart technology to the masses.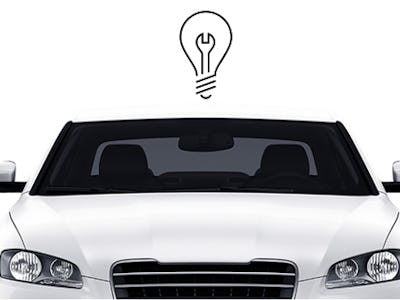 Hum by Verizon Facebook
Hum is Verizon's new service to make older cars "connected," Wired reports. Typically, new cars have some sort of GPS system (e.g. OnStar) that can track the vehicle in case of emergency. Not everybody has a new car, but by plugging Hum into a car's Onboard Diagnosic (OBD-II) port, old cars will be as protected as any current model.
Once plugged in, Hum tracks the car's diagnostics, predicting and preventing mechanical problems. For when your car does break down, it comes with a GPS and the ability to contact services for roadside assistance. It can also track a stolen vehicle, giving the information of the car's whereabouts to the police.
This car smartening comes relatively cheaply, at $15 a month. Verizon's entry into the automotive world could signal a change in how we get services that may have once seemed excessive or unattainable. The move is also in line with Verizon's recent decision to make smartphone data plans less restrictive and daunting. Maybe some cheaper basic features are how Americans will find their way to actually giving a damn about smart-car tech.