Google I/O: 6 Questions on Stadia, Duplex, Pixel 3a That May Be Addressed
Does Google have any aces up its sleeve?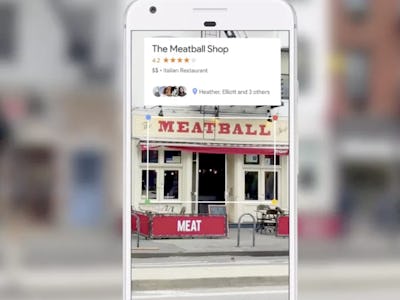 Google I/O livestream
On Tuesday, Google I/O, the annual developers conference for the search giant, kicks off. So what should we expect? Below are six questions that should be addressed at Google I/O 2019 by the company's leaders, from the stage at the Shoreline Amphitheatre in Google's hometown of Mountain View, California.
There are expected updates to Google's operating system, Android Q. There will also be updates to Google Assistant, and new A.I. features going into Maps, Gmail, and Docs. Google is also expected to release a new home hardware.
That hardware launch is still new territory for Google, and could show the tech giant make a play for the mid-range phone market. Its new Pixel 3a and Pixel 3a XL smartphones are expected to pack many of the same internals as last year's premium Pixel 3s, but for a price between $400 and $500. How Google's cost-saving measures will affect the Pixel 3a's specs remains a key question.
See also: Here's what was revealed at Google I/O 2018
How Will Google Enter the Privacy Push?
While Facebook has borne the brunt of the public's fire-hot privacy backlash against big tech, Google is every bit as dependent on monetizing your data to support its advertising business. With Tim Cook taking every opportunity it can to highlight the Apple's focus on privacy, it's little surprise that Google will debut a product aimed at privacy-conscious consumers.
Google's focus on privacy isn't expected to be as all-encompassing as Facebook's, which recently overhauled its main project, it says, with an eye to privacy.
Google is expected to introduce a new kind of privacy-focused dashboard — not unlike Apple's Screen Time features — which would allow users to view in Chrome which sites are collecting what kinds of data and, if they want to, shut off those functions. It will be interesting if see Google mentions its own data collection in Chrome (even when in "incognito mode").
A feature that surfaces data being scraped could likely be Google's most controversial announcement. As the Wall Street Journal noted when it reported the new dashboard on Monday, the privacy tools are expected to be focused on cookies. Cookies are how websites track your viewing in web-browsers — but not necessarily in mobile. Google's biggest competitors for web browsing, Firefox and Apple's Safari, also have this functionality already. Based on the Journal report, Google's definitely running the risk of introducing a "too little, too late" kind of product here.
Will Google Have News on Stadia?
Google's biggest announcement of the year was the news that it would be making an aggressive push into cloud gaming. The company only announced plans for its new Stadia service at GDC 2019 in March, but Google has also said it plans to launch the service by the end of the year. There's also another gaming-focused conference, E3, in June, which begs the question of just how much time in the spotlight Stadia will get.
There's some reason to think we'll have to wait until E3 for the good stuff. Ars Technica reported that Stadia chief Phil Harrison was recently taken off the speaking roster for the I/O schedule, though there are still a few gaming-themed sessions on the agenda. Specifically, Google will be doing a deep-dive on Stadia's streaming tech. This suggests any Stadia-focused updates will hew closely to technical details, and possibly a new demo.
What's Next for Google Home?
Google's $129 smart speaker — which was unfavorably compared to an air freshener — has not seen an upgrade since it first launched in November 2016, while Amazon's Echo Dot is now into its third generation. The company has added the $49 Mini and $399 Max to the speaker lineup, and introduced a screen-based Home Hub, but it has proved reluctant about upgrading any of these products beyond their initial launch.
Paul Erickson, senior analyst at IHS Markit, told Inverse in March he would be "surprised" if Google does not announce a successor or at least some sort of addition to the lineup.
The speakers help expand Google Assistant's global reach, which now extends to an estimated billion devices, including Android smartphones. Part of this is through partnerships, Google works with hardware makers like Lenovo and Sonos to supply virtual assistant tech. That may be about to change, Erickson also noted, however, that "2019 will be a year of higher-amplitude competition between Amazon and Google," which could push Google to revamp its otherwise stagnant speaker.
Where could Google go from here? Apple's HomePod shows how manufacturers can pack bigger-than-expected sound into smaller packages. Amazon's Echo Plus also adds direct integration with smart home devices through the ZigBee protocol.
The Home and Home Mini are also missing a 3.5mm jack, which could enable consumers to plug their speakers into existing hi-fi setups, or plug in a new audio source as input like with the Home Max. If this year will see tough competition in the market, I/O could help answer the question of why consumers should care about Google. (Mike Brown)
Will Google Roll Out AR-Maps?
One of the most exciting updates from last year's I/O was Google push into augmented reality, which put Google Maps front-and-center. According to the new update, Google Maps will soon use AR to make navigation easier by overlaying directions onto images of the real world. Maps is one of Google's most popular products: About 154 million people accessed it in April 2018, according to Statista. The next most popular mapping app, Waze, attracted just 25 million.
This feature hasn't yet launched, but it is reportedly being tested by a small group of users, according to the Journal. Google may take the opportunity to shed light on how quickly AR-based navigation in maps will be rolling out, as well as introduce some other AR-based utilities.
How Will Google Assistant Keep Pushing the Envelope?
One of Google's big successes over the last couple years is its rapid progress in gaining market share for Google Assistant. Despite launching almost two years after Amazon's Alexa, Google's smart speakers now have an estimated 24 percent of the marketshare, according to a report by VoiceBot.AI.
The engine for this growth is Google's A.I., which benefits from the massive amount of image and natural language processing data the company can harvest from its search engine queries. In March, Google rolled out its Duplex functionality to 43 new markets, which allows users with Google Assistant to have a virtual assistant book restaurant reservations on their behalf. It seems probably that Duplex will take the stage again in 2019, and it could get some new tasks. Google CEO Sundar Pichai said last year hat Duplex would eventually book hair salon appointments; there's also a possibility that Duplex will begin booking doctor's appointments as well.
Duplex is also being tested as a kind of call-screener, to help Android customers cut down on the scourge of spam calls. Google Assistant will also probably get something fun, just last month the company announced that you could now make it sound like John Legend. A little creepy in the deep-fake era? You bet. Cool as hell? Absolutely.
How Will Pixel 3a Stack Up on Specs?
The best reason to buy a Pixel and ditch your iPhone is Night Sight, the software app that comes with every Pixel and which makes your low-light photos pop with contrast and color. But, the Pixel's relatively high price point — despite and endless stream of sales updates in the Google Store that have knocked off hundreds — has held people back.
After all, why spend almost $1,000 on a phone? Thanks to a series of leaks from Google itself — to say nothing of the infamous Best Buy photos of a Pixel 3a XL — confirm this phone is going to be a thing and very likely introduced during I/O this week. So, what's the difference between the Pixel 3 and 3a? In short, high-end specs vs. mid-range specs. As Danny Paez reported last month, "we won't know the Pixel 3a's precise specs until its launch, but leaked specs suggest it will come with a slightly bigger screen and a marginally better battery than the Pixel 3." We will likely find out more this week (Nick Lucchesi).
Watch Google I/O at 1 p.m. Eastern on Tuesday, May 7, 2019 here.