iPhone 2019: New Report Reveals the Next iPhone Roster's Key Selling Point
Social media fans will seriously love these improvements.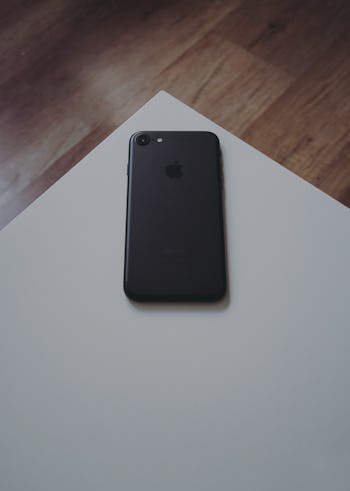 Unsplash / Goran Ivos
Apple's 2019 iPhones are expected to be very similar to the iPhone XS, XS Max, and XR that came out last year, according to the vast majority of recent leaks and analyst notes.
The new trio is expected to come in the same three sizes, feature a slightly smaller notch, larger batteries, and come in multiple color variations. While Apple famously didn't settle on a name for last year's roster until the weeks before, this year's new roster will potentially be called the "iPhone XI" or "iPhone 11". Their biggest differentiator, according to Apple analyst Ming Chi Kuo, is going to be their new camera lenses.
Previous reports and leaked renders have alleged that all of the 2019 models will come with an extra rear camera. This was affirmed in a note Kuo wrote to investors that was published on on Thursday. In his note, Kuo suggesting the phones' selfie cameras are slated for the most massive upgrades. He claims the TrueDepth sensor will be upgraded to support 12-megapixel photos, almost doubling the quality of the 7MP lens on the front of current iPhones.
"We forecast the camera upgrade will be one of the new 2019 iPhone's major selling points," said Kuo in the note published by MacRumors.
Kuo also says that each of the front cameras will be masked by "black lens-coating technologies." This is expected to make the notch look like a uninterrupted, dark bar, as opposed to an inelegant amalgamation of camera tech. This is more of an aesthetic change that will enhance the iPhone's design.
All of Apple's lenses will be exclusively supplied by Sony, Kuo notes. Based on the note here's what to expect for each member of the trio as far as camera set-up is concerned.
6.1-inch, iPhone XR successor:
Two rear cameras, up from single lens.
These will consist of a 12MP telephoto lens and a 12MP wide-angle lens.
A single 12MP front-facing, TrueDepth sensor, up from 7MP.
5.8-inch and 6.5-inch, iPhone XS and XS Max successors:
Three rear cameras, up from two lenses.
These will consist of a 12MP telephoto lens, 12MP wide-angle lens, and brand-new 12MP "super-wide-angle lens."
A single 12MP front-facing, TrueDepth sensor, up from 7MP.
If these camera specs prove to be accurate, images taken with the selfie camera will contain roughly 12 million pixels, up from 8 million. This should drastically reduce the graininess that is typically seen in the selfies taken on today's iPhones.
What remains a mystery is exactly where Apple will choose to situate its rear cameras. The TrueDepth camera will remain inside the notch, but renders and leaked images have suggested that the company is deciding between two arrangements for its rear lenses.
We've seen some evidence that Apple is exploring a Samsung Galaxy-like arrangement that lines the three lenses up horizontally and places the flash around the middle sensor. On the other hand, there's been evidence that Apple has been toying with the idea of placing a square camera bump to house the three lenses and flash in a bizarre, staggered order.
There are still five months left before Apple's September iPhone launch, but fans of the devices already have a pretty good idea of what they could look like.