30,000 BJ's Employees Reveal Impact of "Workplace Wellness" in Clinical Trial
Employers who provide wellness programs for workers may want to reconsider.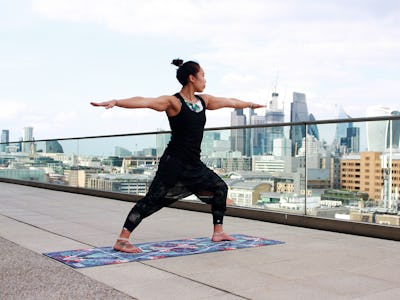 Unsplash / Form
Workplace wellness programs are becoming increasingly common. As employers aim to cut healthcare costs, it makes sense to implement preventive measures: Helping workers eat better, exercise more, and take care of their mental health could be more cost-effective, in the long run, than paying for medical issues that could be avoided in the first place. But as researchers in JAMA report, there's just one problem: Those programs barely work.
In the paper, which was published on Tuesday, researchers from Harvard Medical School and the University of Chicago looked at over 30,000 employees at BJ's Wholesale Clubs across the United States to see whether a workplace wellness program made any difference in employee health, job performance, or medical spending.
In the randomized clinical trial, they found it made almost no difference. Even in the two areas where it did make a significant difference, the improvements were tiny.
Two Small Changes
Over 18 months, 4,037 employees at 20 BJ's stores participated in wellness programs that focused on "key elements of health and wellness, including nutrition, physical activity, stress reduction, and prevention," the team writes.
At the beginning and end of the study period, the employees completed surveys on their health habits and completed in physical exams to measure any improvements in health. The researchers also collected information about employees attendance, job performance, and health insurance claims to gauge any improvements in employee productivity.
Compared to 28,937 employees at 140 other BJ's stores that didn't participate in any workplace wellness programs, the program participant group didn't seem very different at all. Any measurable differences between the two groups were nearly nonexistent.
"Individuals in workplaces where the program was offered reported better health behaviors, including regular exercise and active weight management, but the program did not generate differences in clinical measures of health, health care spending or utilization, or employment outcomes after 18 months," the team writes.
There were only two findings of note suggesting a positive effect of these programs: 8.3 percent more people in the program participant group reported that they were exercising more, and 13.6 percent more of them reported that they were actively managing their weight, compared to the employees who didn't participate in a wellness program.
Why Programs Aren't Effective
But on 78 other measures of health, medical spending, and job performance — including sleep quality, food choices, cholesterol, blood pressure, insurance utilization, and work absenteeism — there were no significant differences between the two groups.
This paper brings tough news for companies that have started spending more and more on workplace wellness programs in an effort to improve worker productivity and cut down on employer-provided insurance costs. And there are a lot of them: 53 percent of small companies and 82 percent of large companies offer at least one type of wellness program, according to a 2018 survey from the Kaiser Family Foundation, which noted that workplace wellness had become a $8 billion industry.
All those dollars might not be money well spent, the authors suggest.
"These findings stand in contrast with much of the prior literature on workplace wellness programs, which tended to find positive and often large returns on investment through, for example, reductions in absenteeism and health care spending," they write.
In an accompanying editorial in JAMA, Jean Abraham, Ph.D., a professor of health economics and policy at the University of Minnesota, suggests that, in light of this paper, employers should be extremely critical of the wellness programs they provide for their employees. One area that merits special attention, she says, is whether a program is one-size-fits-all or tailored for specific needs — like employees who have specific health risk factors.
"For many employers contemplating what to do with their wellness programs, the ongoing debate regarding program effectiveness renders these decisions more challenging," she writes. "Investments in more targeted approaches that focus on those individuals with elevated risks for or already having poor health status or health behaviors may yield larger health and economic benefits."
Partial Abstract:
Objective: To evaluate a multicomponent workplace wellness program resembling programs offered by US employers.
Conclusions and Relevance: Among employees of a large US warehouse retail company, a workplace wellness program resulted in significantly greater rates of some positive self-reported health behaviors among those exposed compared with employees who were not exposed, but there were no significant differences in clinical measures of health, health care spending and utilization, and employment outcomes after 18 months. Although limited by incomplete data on some outcomes, these findings may temper expectations about the financial return on investment that wellness programs can deliver in the short term.