We Watched the 'Avengers: Endgame' Leaked Footage So You Don't Have To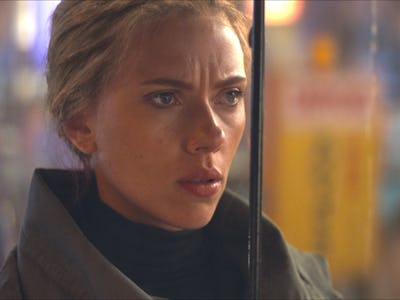 Marvel Studios
Now that we're all barely more than a week away from the release of Avengers: Endgame, leaks and spoilers have become a legitimate threat. Unlike the last year's worth of supposed Reddit leaks that were mostly just wild fan theories — or Inverse's own String Theories — one enormous leak that hit the web on Sunday really does spoil the entire movie.
An anonymous person leaked approximately five minutes of footage from Endgame, and unlike one leak originating in South Korea that detailed the first 20 minutes of the movie, this new leak spoils crucial plot details up to and including the epic finale.
We're not going to spoil anything specific from these scenes or offer any links to sites that will, but we advise that anyone who wishes to remain completely spoiler-free take extra precaution when browsing the internet over the next week. Consider avoiding social media, especially Reddit, until you see Avengers: Endgame for real.
The footage was seemingly captured from somebody's mobile device (it's filmed vertically) and edited with VideoShow, a video-editing software. The audio is in English with what appears to be Arabic subtitles, so this was probably some kind of preview screening that someone recorded on their phone and then edited into a dozen random scenes.
Without spoiling anything, it seems like the footage begins closer to the halfway mark of the story. The video feed cuts out randomly, and then jolts forward to a new scene, oftentimes in the midst of a crucial moment. From what we saw, Avengers: Endgame is wild, hilarious, and absolutely surprising. Some of the billion fan theories out there are definitely true, but based on this leak, no single theory has come even close to capturing the sweeping majesty of what actually happens.
Take our advice and do your best to go into Avengers: Endgame spoiler-free.
For all the incredible spoilers revealed through these scenes, there's still plenty left that we don't know. None of these leaks are presented with any context, and we only get roughly five out of 182 minutes of this story. Even people that've scoured this leak still have no idea who lives or who dies or even if the Avengers defeat Thanos.
Does Captain America die? We don't know. Does Iron Man sacrifice himself? We don't know. How do the Avengers use the Quantum Realm and/or time travel? We don't know!
What's the point of this footage then? To potentially spoil the movie for millions of fans. Avoid it at all costs.
Avengers: Endgame will be released on April 26, 2019.