Apple Wants to Move Past the iPhone, but It Won't Be Easy
It could be playing catch-up for years.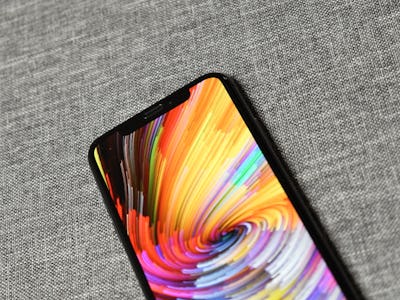 Flickr / TheBetterDay
Since Steve Jobs introduced the world to the first iPhone in 2007, Apple has shaped itself into a smartphone-first company. But recent leadership changes and declining iPhone sales suggest that won't be the case for much longer.
A series of executive shake-ups followed CEO Tim Cook's foreboding note in early January to shareholders stating that the company is anticipating to make much less money than expected in 2019. That's a clear sign that the Cupertino-based company is aiming to shift focus away from the phone that has so long defined it by redirecting efforts into its services, artificial intelligence, and smart home. But Apple could be playing catch-up against competing tech companies in these sectors for years to come.
"This is a sign the company is trying to get the formula right for the next decade," Apple analyst Gene Munster told The Wall Street Journal. "Technology is evolving, and they need to continue to tweak their structure to be sure they're on the right curve."
News about Apple hiring former-Microsoft exec, Sam Jadallah, to overhaul its smart home business broke on Saturday. Google's former chief of search and A.I. was snatched up by Apple in mid-2018 and was recently promoted to its executive team. And head of software services Eddy Cue has poached two Sony executives to bolster Apple's upcoming, streaming service.
But even with all of this new talent, Apple will be stepping into territory where the likes of Netflix, Amazon, and Google have long ruled. But the company has been backed into a corner; consumers are getting tired of marginally different, yet increasingly more expensive iPhones every year. So they're gearing up to fight what will likely be an uphill battle for years to come.
Apple's Future After iPhones: Software Services
Apple's first product release of the year reportedly won't feature any hardware, it'll be the launch of a subscription news service. Expect the company to host more software-only product launches in the near future, an entertainment platform, and a gaming-service are on the horizon. But by doing this, Apple would be jumping on the same bandwagon Netflix and Spotify have been riding for years now.
During a recent earnings call, the company reported that it has amassed more than 360 million paid subscribers to services, like Apple Music and iCloud. Leaning into this business model could prove to be lucrative, but many of its future plans will have it competing for customers against well-established services.
Apple has reportedly invested $1 billion for original content that will be featured on its streaming platform. Compare that to $15 billion Netflix is spending this year alone to produce shows.
The Cupertino-based company's will offer free original content for device owners, which could incentivize hardware purchases. But convincing customers to spend another $10 on another streaming service alongside Netflix, Hulu, HBO, and Amazon Prime video could prove difficult as cord cutters may turn into subscription slicers.
Apple's Future After iPhones: Voice Assistant
Siri might have been the first voice assistant to become widely available, but it has since succumbed to products by Google and Amazon. The Goole Assistant and Alexa are simply just more capable than Siri, but with some improvements, Apple could restore its voice assistant to its former glory.
Alexa has an edge with helping customers shop online and the Google Assistant acts like a secretary in your smartphone, but Siri is a sleeping giant ready dominate. More people in the United States had iPhones than any other phone brand as of the third-quarter of 2018, which means millions of Americans have access to Siri and Apple just needs to compel them to use it.
Data from Loup Ventures show evidence that Siri has gotten much smarter in less than a year, which coincides with Giannandrea's hiring. But it also showed that many people thought it was subpar compared to Alexa or the Google Assistant.
With Giannandrea on the executive team, improving Siri will likely become high priority and rolling out new features will be key to pushing consumers to use Siri every day. But growing its Siri user base also means greatly improving Apple's lagging smart home business.
Apple's Future After iPhones: Smart Home Efforts
A list of upcoming services doesn't mean Apple is giving up on hardware, and with Jadallah on board, home audio may receive more attention, as the HomePod smart speaker is in dead-last compared among its competitors.
A report by smart speaker research firm Voicebot.ai revealed that Apple held 4.5 percent of the U.S. smart speaker market share as of September 2018. With improvements to Siri, consumers could be swayed to purchase a HomePod, initially touted as a device known for high-quality audio, not an A.I. brain.
Apple's smart speaker was delayed and released years after Amazon first dropped its first Echo product. Plus Siri's limited functionality didn't exactly justify its $350 price tag. A whole new smart home tactic led by Jadallah and Siri improvements under Giannandrea be cause for a HomePod comeback, but Apple has a lot of work to do to catch up to its competitors.