Microsoft Announces the Halo World Championships
And they're not just playing for the fragging rights.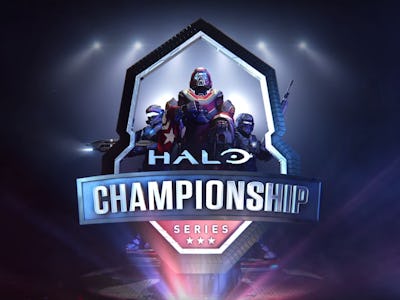 Microsoft
Using the Gamescom 2015 convention in Germany as a soap box, Microsoft has announced the first Halo World Championship. Touted as the company's "biggest investment in Xbox eSports," the tournament is set to be big — though the scale of the big-ness, like most of the crucial details, remains unknown. What we do know is that the prize pool will have $1 million in it.
Although a million isn't the fattest prize in eSports, the Halo World Championship still marks a major play by a major player. Right now, eSports has grown into a booming industry worth some $250 million in annual revenue and trending up. Though current eSports series tend to be independent from the game publishers, there's no hard rule codifying that. And it actually makes sense for Microsoft to run its own tournament. After all, they're best suited to customize the game for that kind of advanced, public play.
The fact that Halo has been an eSports staple in various gaming leagues around the world for years will likely make the publicity push that much easier for Microsoft. This year at Gamescom, the upcoming Halo 5: Guardians demonstration included a presentation of an eSports match-up, complete with color commentary.
The International, the official Dota 2 annual tournament with a prize pool of over $18 million, is currently underway this week in Seattle. You better bet some Microsoft execs are in attendance.