iPhone XR Is Actually a Good Deal, Historic Price Chart Reveals
Adjusted for inflation, Apple's latest phone comes out well.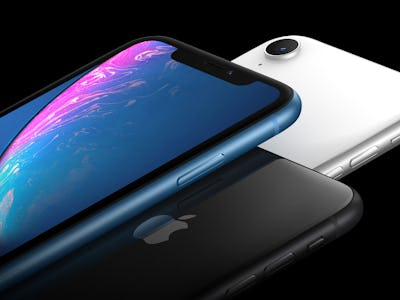 Apple
Is the iPhone jumping up in price, or is inflation just making it seem that way? A chart making the rounds on Thursday shows that while Apple's latest smartphone lineup pushes prices to historic new levels, the $749 iPhone XR is actually very much in line with the expected price you'd pay for an iPhone.
The chart of prices at launch adjusted for inflation, shared by Reddit user "zomination," shows the company's 6.1-inch device, the cheapest of Apple's newest three smartphones, is cheaper than all of the company's previous plus-size models. The 5.5-inch iPhone 6 Plus cost $784 in today's money at launch in 2014, about the same price as the following year's 6S Plus and just $20 less than the 7 Plus two years later. It costs more than most iPhones on the list, but not by much — the iPhone 4S from 2011 comes out at $722, the 5 from 2012 at $708, and last year's iPhone 8 cost $715.
There are some caveats here, as Apple's business model has changed over the years. The original iPhone cost $499 for a 4GB model, but it required a two-year minimum contract with AT&T. That means, depending on interpretations, it cost a lot more than most other phones on the list. The iPhone 3G dropped starting prices to just $199 but with the same two-year contract requirement, and it wasn't until March 2009 that the carrier started selling the 3G without a contract starting at $599. The 3G looks more expensive on the chart, but consumers may have ended up paying less after they were no longer required to sign up to a select contract for 24 months.
All this means that, in terms of specs and historic pricing, the XR is a very reasonable deal. It comes with a larger screen than every iPhone ever bar one, it has face recognition previously only available on iPhones around the $1,000 mark, it has a processor that rivals the latest MacBooks in terms of speed, and it's got a battery that tests suggest will last longer than any iPhone ever. All this and the price lies somewhere between what consumers would pay for a regular-size and plus-size device.
The same can't be said for the 6.5-inch iPhone XS Max that launched this year. At $1,099, it's by far the most expensive iPhone ever. Whether Apple continues this trend with its 2019 devices remains to be seen.