Got an Old iPhone? Apple Repair Program May Fix 'Vintage' Devices
The company is making old phones better.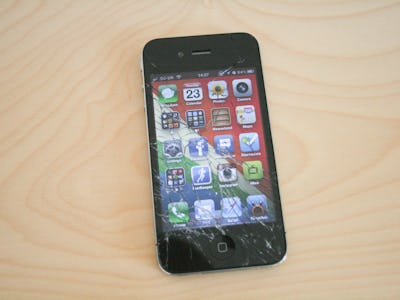 Flickr / William Hook
Don't throw your old iPhone away just yet! A report on Thursday claims Apple plans to introduce a new "Repair Vintage Apple Products Pilot" program that would enable consumers to still receive repairs for older devices. The move would come amid a wider drive from the company to ensure its iPhones last longer than before.
The 9to5Mac report, citing sources, claims the new program will offer repairs for selected products that fall outside of its traditional five-to-seven-year timespan for repairing goods. These repairs will depend on whether the part is available, meaning a fix is not guaranteed, but the program is set to roll out internationally for all Apple stores and authorized resellers. Apple will initially offer repairs to the iPhone 5 (which launched in 2012), as well as the mid-2012 MacBook Air, and for consumers in the United States and Turkey only the mid-2011 iMac.
See more: iOS 12 Is Here to Make Your Old iPhone Run Better
On November 30, this list would expand out to cover the iPhone 4S and mid-2012 15-inch MacBook Pro. On December 30, Apple will add the GSM-only iPhone 5, as well as the 13-inch late 2012 Retina MacBook Pro, 13-inch early 2013 Retina MacBook Pro, mid-2012 Retina MacBook Pro, and the mid-2012 Mac Pro — the last of the "cheese grater" designs that offered more traditional expandability.
The move comes as Apple aims to better support its older smartphones. The company released iOS 12 this year, a software update that runs on the same set of iOS devices as iOS 11 while offering a range of speed boosts for users on older devices like the iPhone 5S. Apple vice president of environment Lisa Jackson said at the iPhone XS launch that "because they last longer, you can keep using them, and keeping using them is the best thing for the planet."
Unfortunately, those older iPhones may miss out in other ways. iOS 12.1, released this week, restricts 32-person Group FaceTime calls to an audio-only setup for users on the iPhone 5s, iPhone 6, and iPhone 6 Plus.