New Apple Pencil Details Leak Ahead of Company's iPad Pro Event
The stylus could receive an upgrade.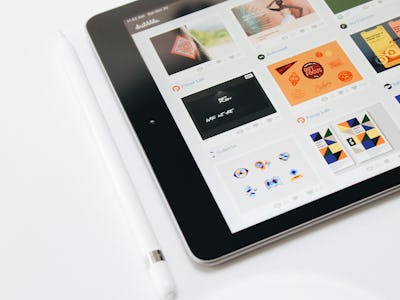 Unsplash / Kerde Severin
A new leak claims to have revealed the Apple Pencil, just hours before the company takes to the stage in New York City. Gadget leaker Benjamin Geskin, who made a name for himself last year leaking the iPhone X, released details on Monday about a second-generation stylus that will support new swipe gestures.
The stylus is the latest in a line of rumors about Apple's tablet plans. Previous reports have suggested the company plans to introduce an iPad Pro with face recognition, offering a larger screen on the same size device by dropping the home button and replacing it with a series of swipe gestures. The $99 Pencil, introduced alongside the original iPad Pro in November 2015, contains a Bluetooth chip with an ARM-based processor that connects to the tablet and provides pressure sensitivity and angle detection. Geskin claims the new version will offer tapping and swiping gestures along the stylus, which could enable fast tool access within drawing apps.
See more: iPad Pro Potentially Leaked by Apple's Software Ahead of October Event
Geskin also teased a "new charging method." How this may work is unclear, but it could be related to rumors that Apple will introduce USB-C on the iPad Pro to enable connectivity with 4K HDR external displays. The new port could act as a replacement to the Lightning connector present on every iOS device since the iPhone 5 in 2012, and the Pencil uses the port for charging. Dropping the Lightning port could require a rethink of how the Apple Pencil will charge.
The original Pencil's charging method left something to be desired. It had a male Lightning connector hidden under a plastic lid on the top, so users would push remove the cap and push the Pencil into the charging port. This involved leaving the stylus sticking out perpendicular to the iPad's edge, leading to derision in fan communities. Apple bundled a female-to-female Lightning adapter to enable charging the Pencil with a regular charging cable.
Apple is set to take the stage at 10 a.m. Eastern time on Tuesday at the Brooklyn Academy of Music in New York City.