Where to Stream the Original 'Suspiria' Before Watching the Amazon Remake
Tubi.tv, a free ad-supported platform, is the only place to stream the original Italian classic.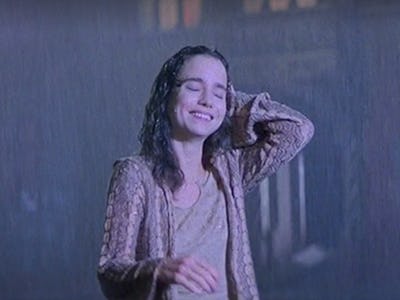 Tubi.tv
Beginning October 26 in New York and Los Angeles, and everywhere else on November 2, Amazon Studios will unleash the highly-anticipated horror film Suspiria upon the masses. Starring Dakota Johnson, Tilda Swinton, Mia Goth, and Chloë Grace Moretz, the film is a remake of Dario Argento's classic 1977 original film about a dancer who discovers her elite school is run by a coven of witches.
For those hoping to check out the original before seeing the remake, there's just one way to legally stream it.
Tubi.tv, a free, ad-supported VOD platform with movies and TV shows from Paramount, MGM, and Lionsgate, is the only place to watch Dario Argento's Suspiria. Not Netflix, not Hulu, not even Amazon, which is producing the remake.
The cool thing about Tubi.tv, besides the fact it's free (you just need to register) is its compelling, eclectic library of blockbusters, indie favorites, and hard-to-find gems. The biggest movie on the service is easily James Cameron's Titanic, but it's also got Coen Brothers' True Grit Bennet Miller's Capote with Philip Seymour Hoffman, Oliver Stone's Platoon, and major documentaries like Super Size Me, An Inconvenient Truth, and The People vs. George Lucas.
There's also a hilarious section titled "Not On Netflix," which includes movies like School of Rock, Machete, You're Next, and the Conan the Barbarian reboot with pre-Aquaman Jason Momoa.
Furthermore, if you happen to be a Power Rangers fan, the Shout! Factory section offers a ton of the original Japanese Super Sentai seasons, all subtitled in English. If you wanted to see where the Mighty Morphin Power Rangers phenomenon came from, you can start streaming Kyoryu Sentai Zyuranger right now. After you watch Suspiria, of course.
Suspiria (1977) is streaming on Tubi.tv now. Suspiria (2018) will be released in theaters on October 26 in New York and L.A. and everywhere on November 2.