Tesla Model 3's V9 Dashcam Feature Already Helped One Driver After a Crash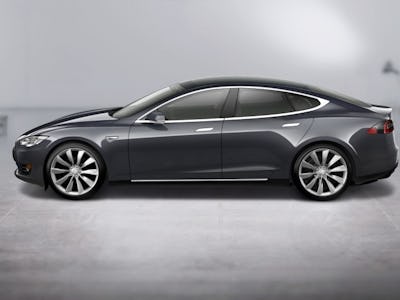 Flickr / compositor-3
Tesla's latest software update has already helped at least one electric car owner state his case with the law. The version nine software update, which started rolling out to early testers last month, uses the cameras employed for the semi-autonomous Autopilot mode to also power a new "dashcam" feature. One Tesla Model 3 owner claimed in a Wednesday story that the feature came in handy on Tuesday.
Brad King, from Waxhaw, North Carolina, told Teslarati that he took delivery of his car on April 28, and amassed around 7,000 miles in that time. While he was driving down Rea Road in Charlotte at 40 mph, a white Honda Accord with no lights pulled out into the middle and stopped. The Accord driver had no insurance, no license because of a suspension, and gave a conflicting account of events to the authorities. The dashcam footage captured by the Model 3 convinced the authorities that King's account was accurate.
See more: Tesla Version 9 Update Release Date Very Soon, Elon Musk Reveals
The update is the latest major release for Tesla's fleet of electric vehicles, which receive over-the-air software upgrades on a regular basis. Beyond the dashcam feature, the software now includes a series of three retro Atari games, a redesigned user interface for the Model S and X, and new apps like calendar for the Model 3 already present on the other two vehicles.
Unfortunately, one of the biggest missing features is "navigate on Autopilot," a feature that emerged during beta testing. This would have enabled Autopiot to turn off at the correct highway exit, depending on the inputted driving destination. It was an exciting step toward full autonomous driving, but CEO Elon Musk delayed it at the last minute to allow more time for testing, noting that it's "extremely difficult to achieve a general solution for self-driving that works well everywhere."
Tesla has already turned its attention to version 10 of its car software, which may support Netflix streaming and the first signs of coast-to-coast autonomous driving.
Full autonomy could even enable cars to deliver themselves across the country.