Elon Musk Outlines Timeline to Fill in Gaps for Tesla's Service Coverage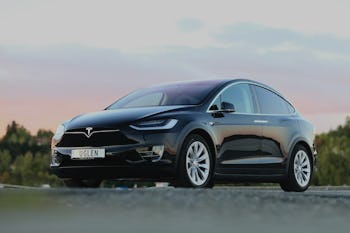 Flickr / pkhamre
Elon Musk plans to give Tesla service locations a big boost over the coming months, after announcing on Tuesday that his review of existing locations has left major gaps in the company's services. The CEO declared via his Twitter page that the company will cover all regions of North America in the next three to six months.
The move comes as Tesla works to expand at rapid pace, moving from producing 2,000 cars per week last summer to around 7,000 per week 12 months later. This is due to the launch of the Model 3, a $35,000 entry-level electric car with high demand that called for a "bet the company" moment, but also left the firm in a "logistics hell." The company maintains a select group of service centers in the United States, with 77 locations over 26 states, but there are some notable gaps like Alaska where the nearest service center is in Vancouver.
See more: Elon Musk Explains How Tesla Will Speed Up Repairs to End "Logistics Hell"
Service centers play a key role in repairs, a sore point of operations that Tesla is working to streamline. The company has been growing its mobile service coverage, which the company claims can fix 80 percent of repairs, with a tenfold increase in the number of mobile service vehicles over the past year resulting in a 50 percent increase in service coverage. Musk announced last month that Tesla will bring more collision repairs in-house, moving from a process that takes weeks to one that could take less than an hour.
Musk also plans to provide coverage to every single one of Tesla's official countries of operation by the end of next year. Tesla's website lists 29 territories of operation, plus an "other Europe" option that enables consumers to collect from the company's Netherlands factory. Its coverage outside of the United States has sometimes left consumers frustrated, with Musk agreeing in July that Norwegian consumers were "right to be upset" by slow repair times. Norway is the company's largest market per capita, and Tesla set itself the goal of quadrupling mobile service capacity to meet its consumer demands.
Expect more details about Tesla's expanded operations during its next earnings call, expected around the start of November.
The move could help Tesla achieve its goal of streamlined repairs "wherever you are."