MUSIC RELEASE OF THE WEEK | Nef the Pharaoh ft. YG and Ty Dolla $ign, "Big Tymin'" (Remix)
The up-and-coming Bay Area rapper looses an essential, star-studded remix.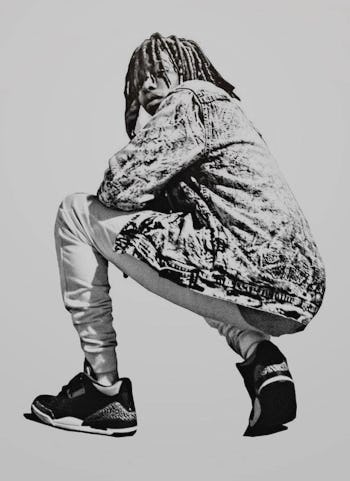 Vallejo native Nef the Pharaoh scored a major regional hit this year with "Big Tymin," which originally dropped in January. Nef's stripped-down video for the song has over a million views on YouTube. The track, in lyrics and spirit, is a tribute to the classic late-'90s/early '00s days of New Orleans' Cash Money Records: before Lil Wayne had become a breakout star and when the label's co-founder and original Big Tymer Birdman was still known as "Baby."
However, the rhythmic feel of the song is all California. Produced by newcomer YunGas, it layers a whistling, feather-light synth on top of some typical West Coast beat architecture, anchored by a chorus of handclaps and background "heys." Nef varies one-liner tributes to classic Cash Money hits — there's a bridge interpolating 2002 Big Tymer's hit "Still Fly" — with serviceable but memorable street lyrics ("I got shot and left the hospital the same day/ I got hit in the hip but I walk the same way). However, it's the group-chant chorus which really gives this song its replay value.
Nef is definitely one of his state's top five rappers to watch, though; unfortunately, he hasn't dropped a full-length project in over a year. What he has delivered are a slew of hard-hitting one-offs — most recently, the DJ Mustard posse cut "You Know It," off the star producer's new 10 Summers: The Mixtape Vol. 1 project. The inclusion of Cali royalty YG and Ty Dolla $ign on this brand new remix is a great look for Nef. It points toward the possibility of greater national exposure. Maybe the day will come when Nef, like Ty, is raking in "fifty bands for the show, twenty-five just to DJ"; here's hoping.