PlayStation 5: Sony President Confirms Work on 'Next-Generation Hardware'
Kenichiro Yoshida has made a big statement.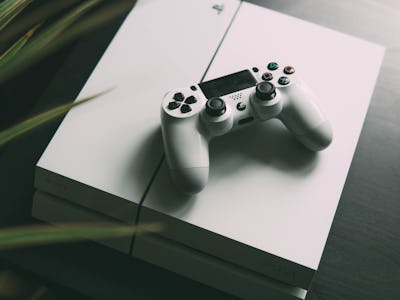 Unsplash / Nikita Kachanovsky
The PlayStation 5 could be just around the corner. Kenichiro Yoshida, president of Sony, confirmed in an interview published Tuesday that the company is working on a successor to the PS4, as speculation mounts that a launch could come as soon as next year.
"At this point, what I can say is it's necessary to have a next-generation hardware," Yoshida told the Financial Times, but refused to confirm that the console would follow the company's previous naming patterns and launch with the name "PlayStation 5." The article also notes industry rumors that Sony could launch a tablet with the ability to connect to multiple devices, just as interest in cloud gaming streaming picks up, and that Sony is keen to capitalize on the success of eSports. Anonymous sources also told the publication that developers don't expect the next console to be a radical departure in terms of underlying computer architecture, good news for the prospect of backwards compatibility with PS4 games.
See more: Microsoft xCloud Game Streaming Gives Tantalizing Glimpse of Xbox Scarlett
It's the clearest sign so far that the gaming industry is gearing up for a new generation of consoles, an event that traditionally happens around every six years. Bethesda announced new Elder Scrolls and Starfield games targeted at next-generation hardware at the E3 2018 event this summer, suggesting developers are already considering future launches. Analyst Hideki Yasuda claimed in August that the PS5 could launch in 2019.
Microsoft, Sony's biggest competitor in the space, already confirmed at E3 that it's working on a new console. Subsequent reports suggest the console is codenamed "Scarlett," and it could come in a cloud-focused form that costs around $100 alongside a more traditional machine. The company announced its xCloud game streaming service earlier this week, with a public beta launch scheduled for 2019. The "Scarlett" reports claim Microsoft is aiming for a 2020 launch for its successors to the Xbox One.
Sony announced the PS4 at a press conference on February 30, 2013, with a North American launch on November 15 later that year. If the company is targeting next year's holiday season, an announcement could be mere months away.
Beyond better graphics, a new generation of consoles could lead to more immersive virtual reality experiences.