Netflix's 'Making a Murderer 2' Brings New Evidence to Steven Avery's Case
Netflix's popular true crime doc returns in October, with new evidence on behalf of convicted murderer Steven Avery.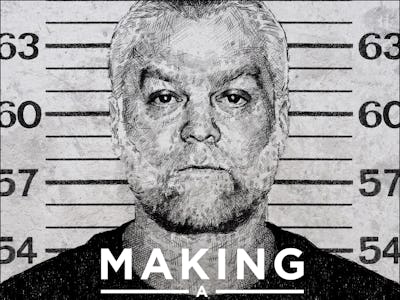 Netflix
It was three years ago when the Netflix documentary series Making a Murderer became the true crime hit of the Christmas season. Now, Emmy Award-winning filmmakers Laura Ricciardi and Moira Demos are back with ten new episodes, resuming Steven Avery's infamous case of his alleged murder of Teresa Halbach and his current post-conviction process.
On Tuesday, Netflix released the first teaser and promotional image for Making a Murderer: Part 2, which begins streaming on October 19. In a statement, the filmmakers explain that Part 2 "builds" upon Part 1.
"Building on Part 1, which documented the experience of the accused, in Part 2, we have chronicled the experience of the convicted and imprisoned, two men each serving life sentences for crimes they maintain they did not commit," Ricciardi and Demos said. "We are thrilled to be able to share this new phase of the journey with viewers."
The press release teases the introduction of Kathleen Zellner, Avery's post-conviction lawyer, who fights to prove that Avery was wrongfully convicted. She will "tirelessly" work the case and uncover "unexpected evidence about what may have happened to Teresa Halbach and about how and why the jury convicted Steven of her murder."
Ricciardi and Demos also follow Brendan Dassey, Avery's nephew also convicted of murder, and his postconviction lawyers Laura Nirider and Steven Drizin with Northwestern University's Center on Wrongful Convictions of Youth in an effort to prove Dassey's confession was involuntary, which could go up to as high as the U.S. Supreme Court.
Arriving a year after the true crime podcast Serial became a worldwide obsession, Netflix's Making a Murderer became one of the most talked-about shows throughout the Christmas 2015 season. Petitions on behalf of Avery sprung up after the series' premiere.
The show also established Netflix's highly specific genre of polished, binge-ready true crime documentaries, with the release of similar content like The Keepers, The Staircase, The Confession Tapes, and original films like Casting JonBenet and Amanda Knox. There's even a fantastic parody of the genre, American Vandal, which is also on Netflix and launched its second season earlier this month.
Making a Murderer: Part 2 begins streaming on Netflix on October 19.