'The Keepers' Is Netflix's Next 'Making a Murderer'
The new trailer reveals a Catholic Church scandal turned murder.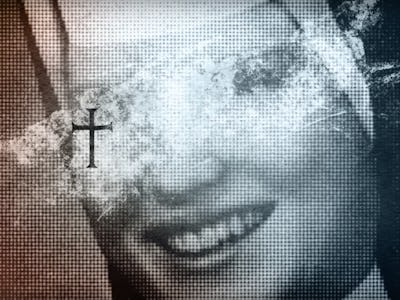 Netflix
Netflix became king of true crime television in 2015 after the premiere of Making a Murderer. And, the first trailer for its latest true crime project, The Keepers, makes the new documentary series seem like another win for the streaming giant.
The Keepers tells the story of Sister Cathy, a Catholic nun in Baltimore who was murdered in 1969, and her community's search to find out the truth of what happened. Obviously, the trailer doesn't give too much away, but it seems the whole thing is tied to the now-infamous sexual abuse scandals that plagued the Catholic church at the time.
"There's the on-the-record public story of what happened to Sister Cathy, and then there's the world beneath," one of the community members says in the trailer.
From what the trailer reveals, it becomes apparent that Sister Cathy knew about the abuse going on at a local school, and someone killed her before she could speak out about it.
"The story is not the nun's killing," another person says in the trailer. "The story is the cover-up of the nun's story."
The Keepers is being executive-produced by Ryan White who produced the acclaimed documentaries Serena and The Case Against 8. All seven episodes of the docuseries premiere on Netflix on May 19, 2017.