iPhone XS Max Pre-Order Customers Receive Updates Ahead of Planned Release
The phone is almost here.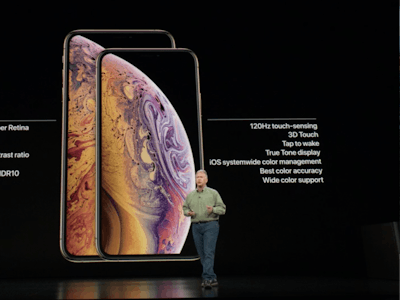 The iPhone XS is making its way to buyers. Just six days after Apple announced its new lineup of smartphones, customers are now reporting changes to their pre-order that indicate their shipment is currently being prepared.
The updates will be welcome news for consumers that got their pre-orders in early when they went live on Friday, with the iPhone XS and XS Max hitting the online stores alongside the Apple Watch Series 4. MacRumors reports a change to their shipping details, as do consumers in the Apple subreddit. While the website still states that orders are "preparing to ship," consumers claim they can now track their order using UPS' tools. The phones are officially set to ship on September 21, meaning that the earliest pre-orders could receive their devices on Friday alongside consumers that visit the Apple Store.
See more: Apple Unveils Shipping Estimates for the iPhone XS Max
The company's two latest iPhones take the iPhone X design from last year to make a number of welcome updates. The A12 Bionic chip is focused on artificial intelligence boosts, resulting in a faster face recognition system, while also enabling new camera features like Smart HDR and bokeh adjustments. Soon after pre-orders went live, shipping estimates rapidly shifted back to October for most models.
The standout phone of this year could be the iPhone XR, though. The 6.1-inch $749 phone represents a significant discount over the 5.8-inch $999 XS and 6.5-inch $1,099 XS Max. It offers the same face recognition features and A12 Bionic chip as its more expensive siblings, while dropping 3D Touch and the second camera lens on the rear. The phone also lacks the OLED display of the other phones, using an advanced LCD chip to reduce the bezels as thin as possible.
The XS and XS Max are expected to reach consumers on September 21, while the XR will go on sale in pre-orders on October 19.
Expect fans to wait days in line to get their hands on the phone, as they did for the iPhone X last year.