AirPods and Apple Watch Won't Be Getting Expensive New Tariffs After All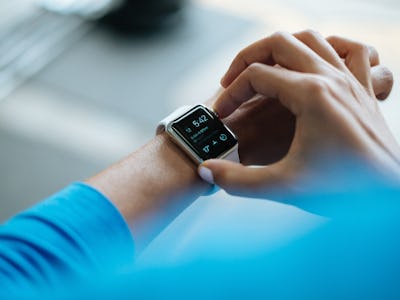 Unsplash / Crew
Cost-conscious aspiring Apple Watch and AirPod owners can rest a little easier, as it appears the two devices will not be affected by the planned tariffs on imported goods from China. That said, other Apple products like the HomePod or other smaller components may still be caught in the crossfire, which could lead to potential price increases if the costs trickle down to consumers.
That's because the administration plans to create a special "high tech" carveout on the $200 billion in new tariffs that the administration is expected to announce some time this week. The news was first reported by Bloomberg.
Apple has long been worried about the prospect of the new tariffs. Not only does it have lots of suppliers in China who provide components that might be affected by the new tax, but China is also the largest market for iPhones, making it the most likely candidate for retaliation. In other words, they're uniquely poised to take collateral damage in a trade dispute as each side — China and the U.S. — take shots at one another.
Back in August, Tim Cook even had dinner with the president and first lady at the President's golf club in New Jersey. When that didn't appear to do the trick, the company also wrote a letter to trade representative Robert Lighthizer asking him to reconsider the tariffs and their effects on U.S. consumers. The letter was widely circulated.
"It is difficult to see how tariffs that hurt U.S. companies and U.S. consumers will advance the Government's objectives with respect to China's technology policies," the letter said. "We hope, instead, that you will reconsider these measures."
The list of products that would be affected by the tariffs is still being revised after taking in input from the open comment period. But Bloomberg reports that a product code affecting AirPod, Apple Watch, and other fitness trackers has been removed from the list.